Disrotten – Demo MMXX [Demo, 2021]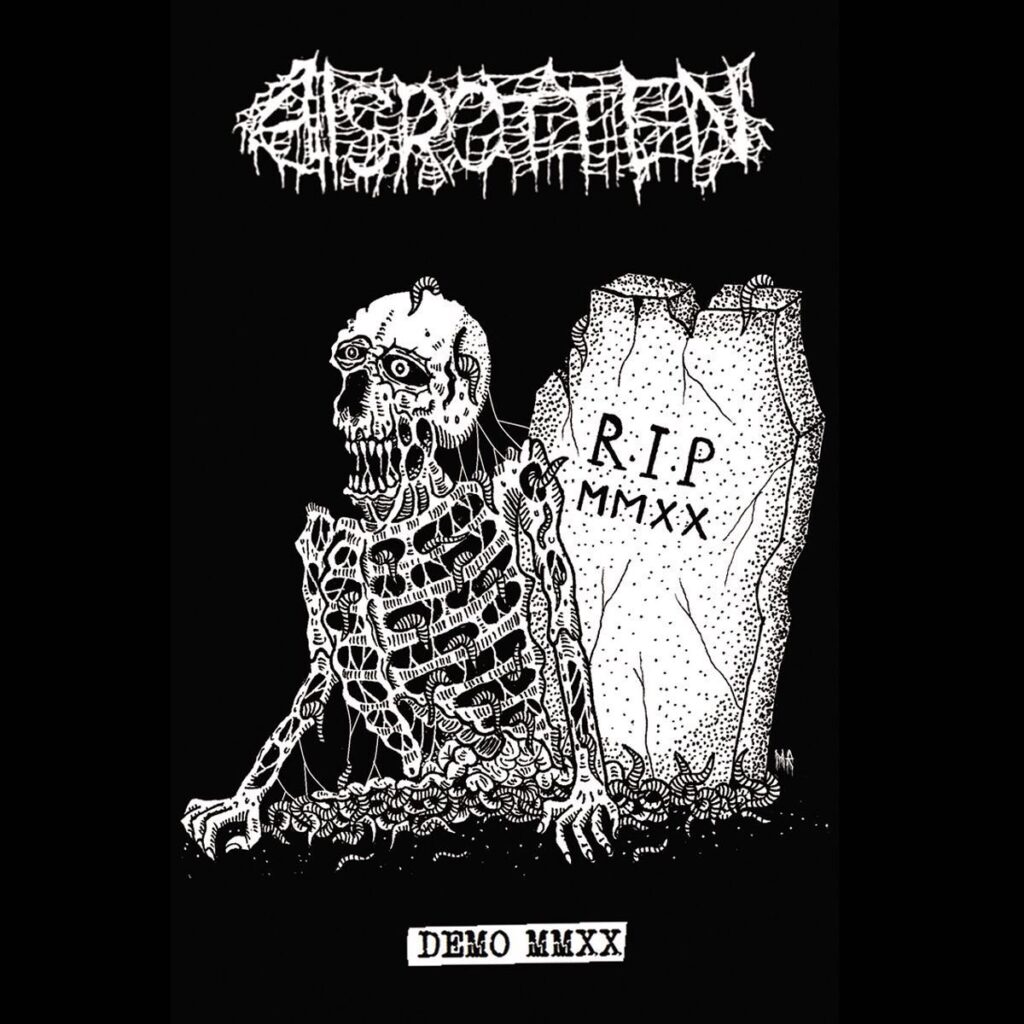 Disrotten adalah unit Old School Death Metal (OSDM) dari Melaka. Demo mereka yang berjudul Demo MMXX telah keluar pada Disember 2020 melalui Hostile Records dan sold out dengan cepat. Pergh! Pada tahun ini, Demo MMXX menerima keluaran semula melalui Nailbat Tapes dari AS dalam format kaset untuk peminat tegar OSDM. Kaset ini mengandungi 3 track iaitu Encircled by The Red Mist, Ghoul of Crypt, Swallowed and Disposed.

Aku perlu sebut dan kongsikan yang favorite track aku dalam release ni Ghoul Of Crypt. Track yang cukup menyerlah dari segi songwriting dan execution OSDM yang taat kepada stail klasik. No gimmick, no BS, only OSDM savagery all the way.
Sebab apa? Sound yang Lo-Fi tapi cukup puas hati. Bassline yang bapak tebal, riffing yang seakan akan sound Swedish Death Metal (obviously!), drum pun pattern OSDM 90an. Vocal dia jahat, drum laju dan solo gitar yang menyula telinga. You know what I'm talking about arghhhh! Bro this band punya energy power gila. Rasa tak cukup pulak 3 track. I want to see more from this band!
Demo MMXX kini terdpaat dalam format kaset.
FFO: Dismember, Entombed, Grave, Bloodbath