Disembodiment – Mutated Chaos [EP, 2021]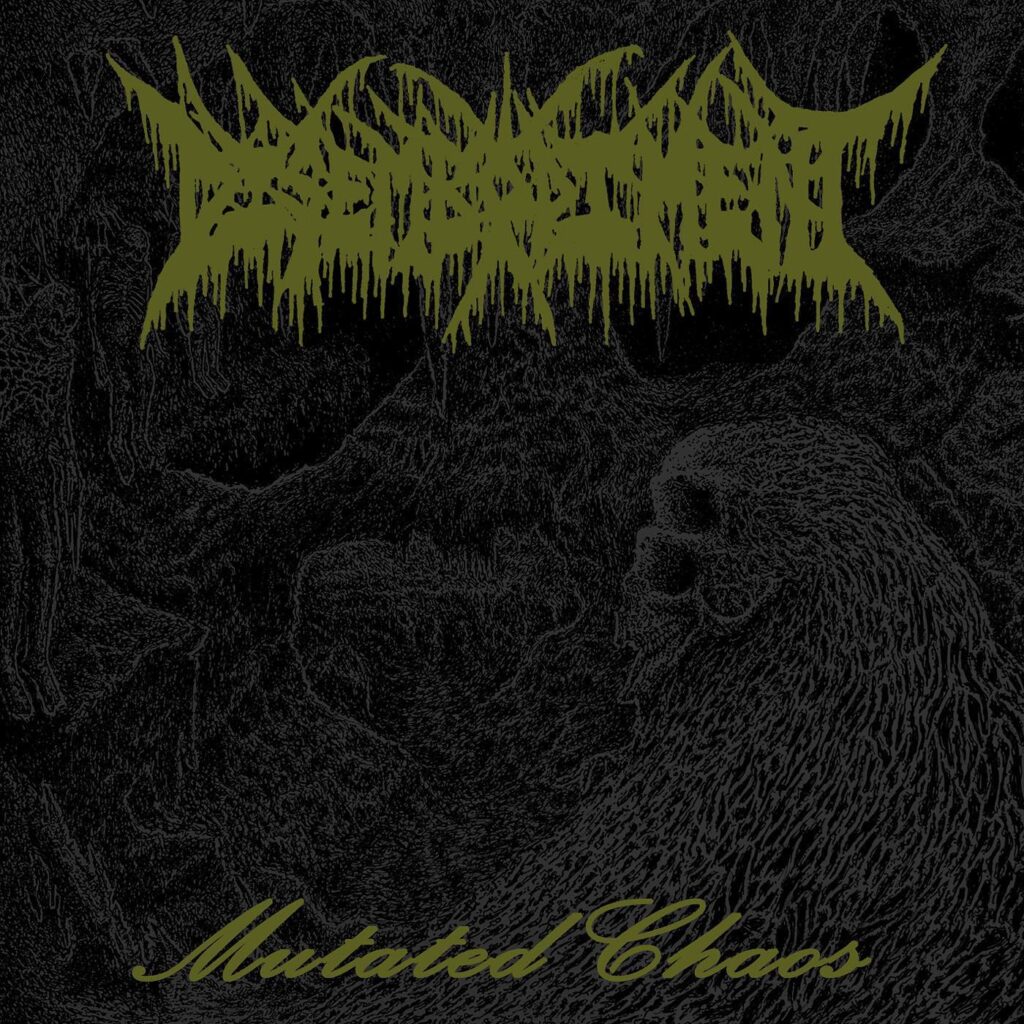 Unit Death Metal berperisa bangkai dari Kanada, Disembodiment baharu saja mengeluarkan debut EP mereka berjudul Mutated Chaos dikeluarkan melalui Everlasting Spew Records. Band ini mungkin baru aje ditubuhkan namun ahli-ahlinya terlebih dahulu aktif dalam projek lain seperti Oath Div. 666 dan Nilblorts.
Melalui Mutated Chaos, Disemboment menampilkan Death Metal yang dipengaruhi gaya OSDM dan Cavernous Death Metal seperti Incantation, Undergang, dan Grotesque Infection. Bunyi gitar berkarat ditune rendah dan tajam yang kelam-kabut menjadikan EP ini cukup barai dan kejam. Takde gimik dan nak jadi fancy, hanya mencerminkan end goal yang busuk dan berperisa mayat. Ditambah pulak dengan dram yang ada masa bertalu menghentam dengan blastbeat kemudian tak semena-mena jadi merangkak seakan Doom Metal menjarah pendengaran, pendengar akan totally jadi naik gila dengan sound yang wicked ini. Diperhebatkan pula dengan vokal zombie berkahak hijau yang melengkapkan EP yang full on savagery ini, jadi takde sebab untuk kaki Death Metal untuk skip mendengar keluaran sulung mereka.
Saya tidak mengharapkan Mutated Chaos untuk break any new ground, tapi at least output mereka ini enak dilayan. Dengan riffs yang chunky dan straight forward for the kill buatkan saya cepat untuk warm up kepada stail mereka. Saya perasan ada jugak unsur-unsur Hardcore terselit dalam EP ini, namun ini adalah expected, terutamanya jika ada stail OSDM digunakan. Cuma saya merasakan Disembodiment masih belum going full on dengan execution mereka yang lebih ganas. Agaknya sekadar playsafe untuk test the water, but hey you might like them!
Mutated Chaos kini terdapat dalam format CD dan muat turun digital.
FFO: Incantation, Undergang, Grotesque Infection