Death Epiphany – Traversing the Blood Mist [EP, 2021]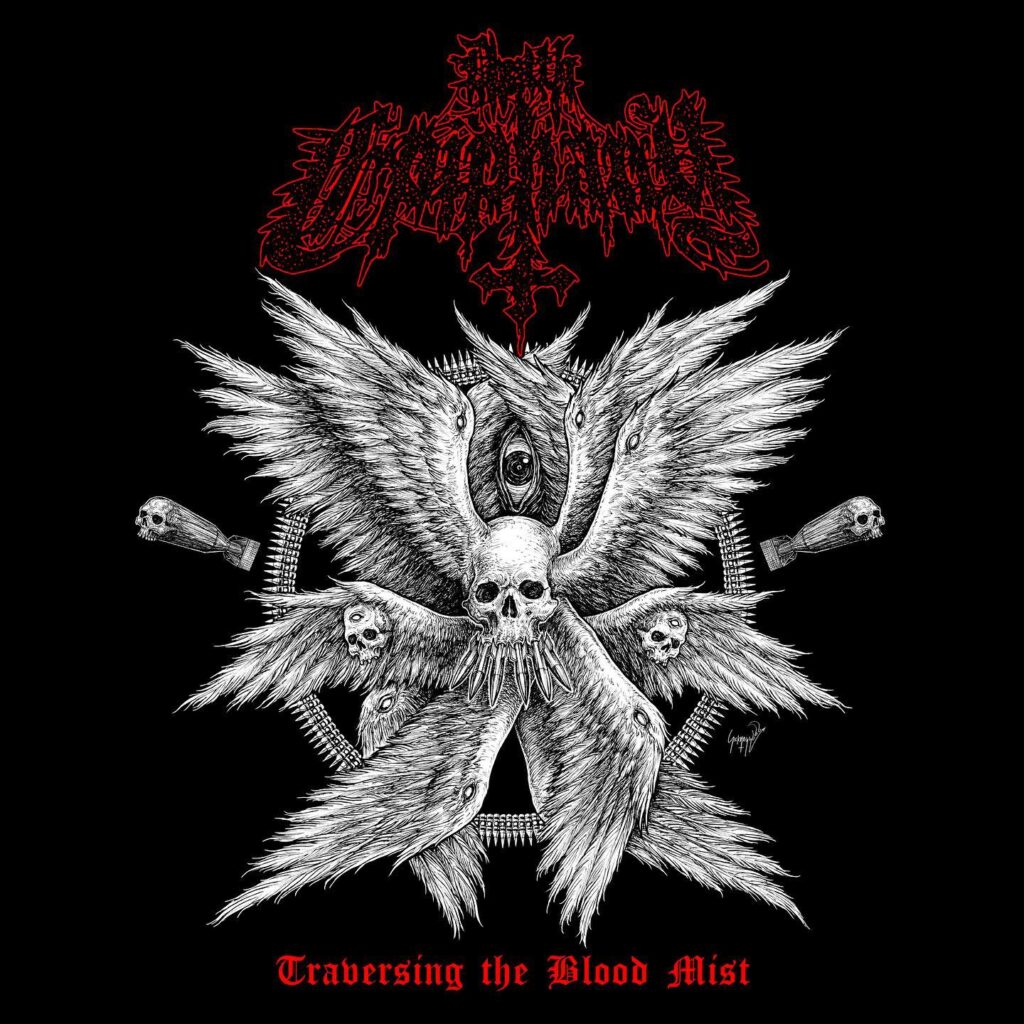 Bila kali terakhir anda mendengar Black/Death Metal yang bagai merabakkan pendengaran yet so good, you don't want to stop? EP sulung Death Epiphany, unit Black/Death Metal dari Sweden berjudul 'Traversing the Blood Mist' memberikan saya the same experience melalui 4 trek mereka yang ganas-ganas belaka.
Dengan tone gitar yang thick, diiringi dram yang pekat serba chaotic dan vokal yang menjerit bagai panglima perang nak pecah tekak digaul mesra semuanya menjadi hidangan Black/Death Metal yang violent, senseless dan torturing (in a good way) mengingatkan saya kepada Revenge, Blasphemy, Diocletian yang memang rabak dalam execution mereka. Namun berbeza dengan band-band disebutkan, Traversing the Blood Mist mempunyai kualiti rakaman yang slightly better sekalipun cenderung kepada bass heavy dalam mix mereka. Saya menyukai permainan gitar yang bersungguh-sungguh membedil riffs yang kejam dan tajam-tajam belaka tanpa berhenti sekejap pun. Pendengar yang tidak familiar dengan stail sebegini barangkali akan terkejut dengan overall sound yang noisy, namun bagi saya ini memang menterjemahkan intensity stail Black/Death Metal sebegini yang distinctive.
EP ini mungkin pendek tapi berupaya melipat, melenyek dan melumat anda dengan unforgiving non-stop violent poundings bermula dari trek pertama hinggalah yang terakhir. Definitely not for the weak!
Traversing the Blood Mist kini terdapat dalam format muat turun digital.
FFO: Revenge, Blasphemy, Diocletian, Teitanblood