Dead World Reclamation – Aura of Iniquity [Full Length, 2021]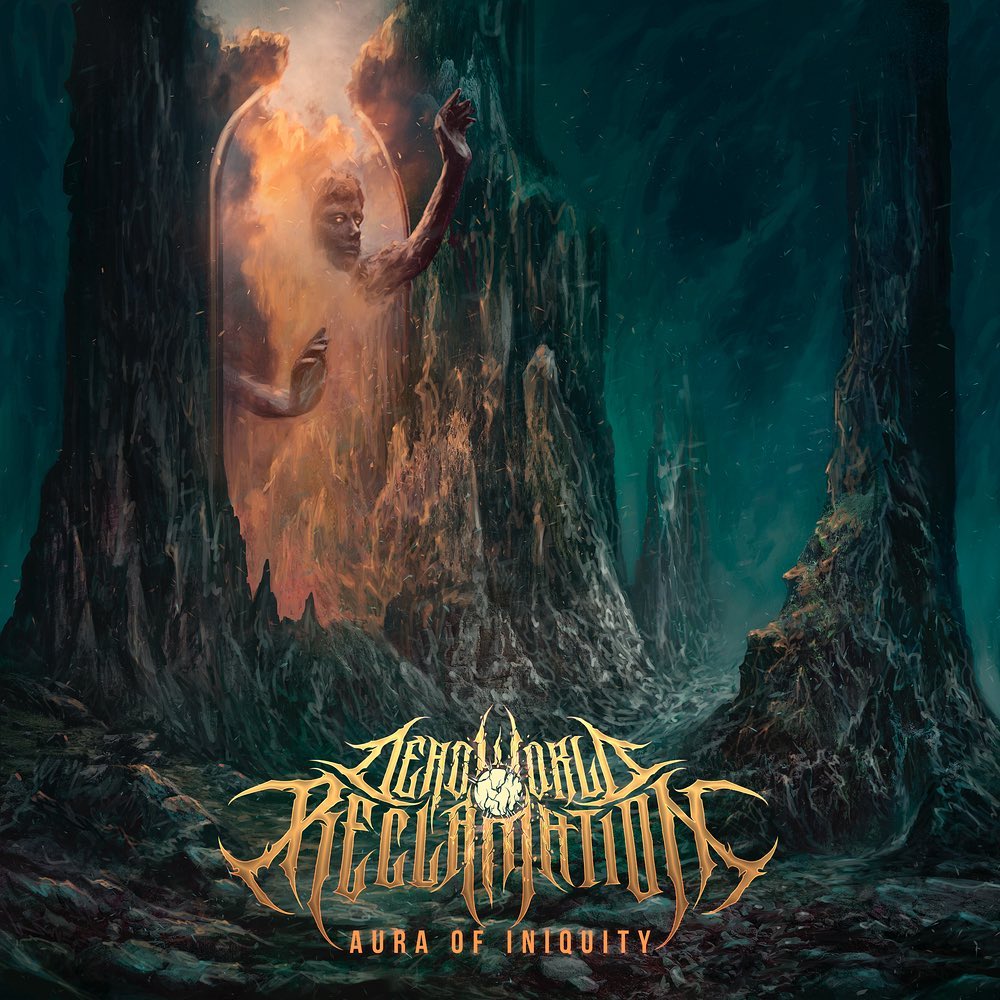 Band Technical Melodic Death Metal Amerika Syarikat, Dead World Proclamation telah mengeluarkan album penuh kedua mereka 'Aura of Iniquity' secara independent pada 23 April 2021. Saya sedikit skeptical bila band menggabungkan Technical dan Melodic Death Metal dalam satu album kerana in most situations, ia hanyalah Prog Metal dengan vokal cookie monster generic. Dead World Reclamation is none of that, thankfully.
Aura of Iniquity padat dengan meodic riffs yang berteknikal yang jelas berkiblatkan US Death Metal ala The Black Dahlia Murder dan The Faceless. Dari opening track Ripped from the Grave hinggalah yang terakhir Plaguemaster's Legacy, anda akan dihidangkan dengan riffs yang wicked dan facemelting. Cukup laju dan kompleks, tak terkejar dibuatnya. Namun ia memang catchy untuk dilayan. The thing about Aura of Iniquity, arrangementnya bukan sekadar revolve around gitar, bass, dram dan vokal, tetapi diperkayakan dengan elemen tambahan seperti keyboard dan orchestral untuk listenig experience yang one-up. At one side, Aura of Iniquity menawarkan Melodic Death Metal yang abrasive yang takde belas kasihan, manakala satu lagi sisi menampilkan Technical Death Metal bersimfoni yang glorious.
Aura of Iniquity menjalinkan sound kejam dan indah dengan baik sekali yang berupaya memuaskan nafsu pendengar yang inginkan semua yang best tentang Death Metal yang bermelodik dan teknikal. Saya tersengih juga mendengar permainan gitar yang noodling on the fretboard, almost being like showing off, but it's a necessary one, bukan tayang skill semata nak tayang skill tanpa sebab. Dinamik album yang sentiasa engaging dan seamless membuatkan saya ternanti-nanti apa lagi mereka nak tayang. Vokal yang alternate antara high shrieks dan low grunt ala Trevor Strnad menjadikan album ini rich. Dan dram yang teknikal dan relentless melengkapkan semuanya dengan sempurna. Ini calon album terbaik 2021. Don't sleep on this.
Aura of Iniquity kini terdapat dalam format CD dan muat turun digital.
FFO: The Black Dahlia Murder, Winds of Plague, The Faceless