Dae Kim – Music for Home Vol.2: Redemption [EP, 2021]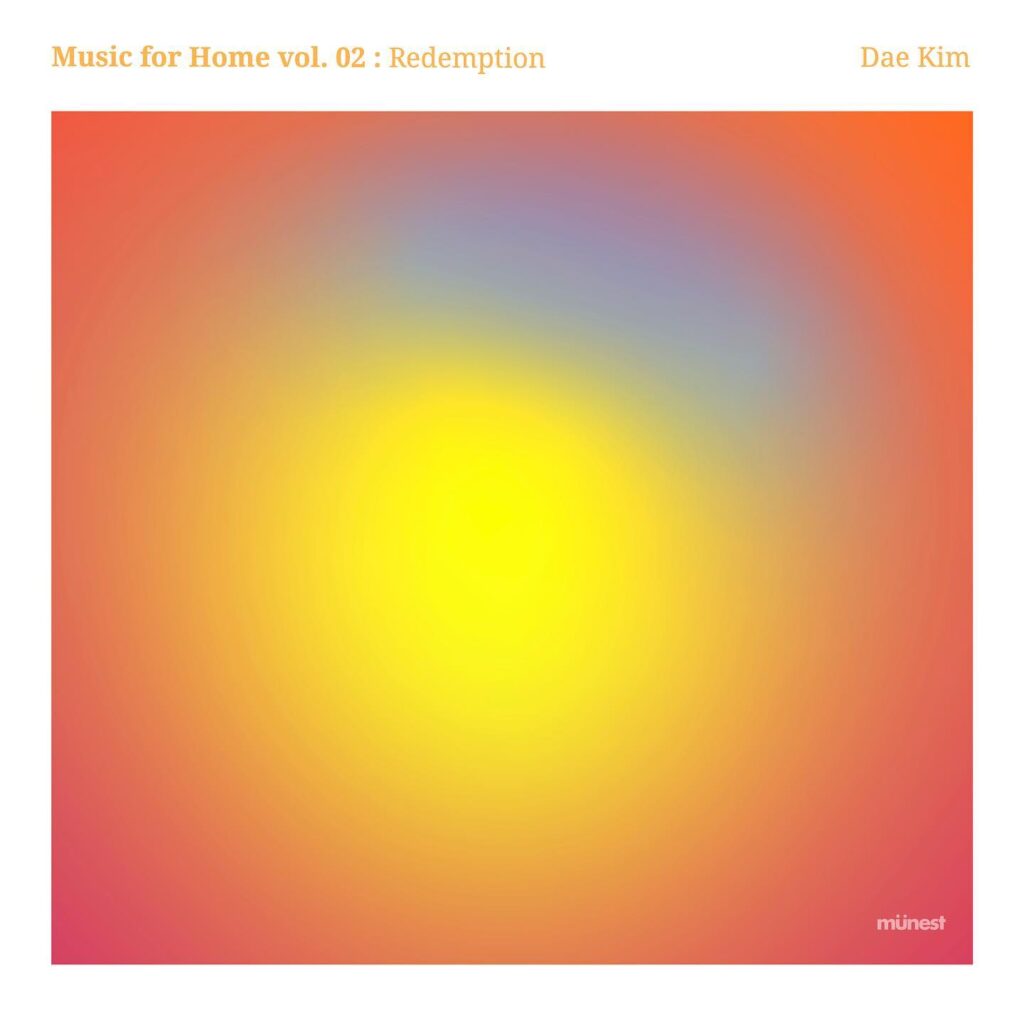 Dalam keresahan kita berada dalam lockdown pandemik yang bakal mencapai setahun pada tengah Mac ini, ia sebenarnya memberi inspirasi kepada sesetengah pihak untuk menghargai setiap saat dikurniakan untuk terus hidup. Keadaan yang isolated ini membuahkan hasil muzik yang indah daripada artis Korea Selatan (kini menetap di Malaysia) bernama Dae Kim melalui EP 'Music for Home Vol.2: Redemption' yang diterbitkan melalui mü-nest pada 19 Februari 2021.
EP yang berpaksikan Ambient ini cukup menenangkan dengan bunyi electro-accoustic digaul bersama memanifestasi curahan perasaan berseorangan, namun sesuai untuk mengenang kembali tentang bertuahnya hidup. Music for Home Vol.2 terasa minimalis namun terasa kaya dengan arrangement yang beremosi dan warm. Saya perasan bunyi hiss yang agak noticeable dalam setiap trek, memberikan feel yang analog. Adakah Dae Kim merekod EP ini secara analog? Entah, tapi ia memberi feel yang nostalgik for some reason. Arrangement yang menggunakan synthesizer, gitar yang clean, percussion yang minimal mebuatkan EP ni sangatlah laidback dan chill. Dengan feel yang nostalgik dan sublime, bila dengar sambil tutup mata pun rasa macam duduk di balkoni merenung matahari terbenam di waktu-waktu sebelum zaman pandemik melanda. So calm, so much hope and so much things to look forward to. Dan bila kembali ke realiti, jiwa rasa sedih pedih tapi masih berharap semuanya jadi kembali normal. Ha gitulah rasanya bila dengar EP Dae Kim ini.
Music For Home Vol.2 adalah terbitan yang mudah menyelinap ke jiwa di kala kita masih tidak pasti dengan hala tuju hidup ketika pandemik ini. Penulisan dan arrangement yang terasa ringkas namun sangat memorable ini membuatkan saya percaya EP ini accessible kepada sesiapa saja. Saya cuma terasa 3 trek terlalu pendek, and I want more this kind of feels playing. Saya tak sabar menunggu the next volume daripada Dae Kim
Music for Home Vol.2 kini terdapat dalam format muat turun digital.
FFO: Brian Eno, Boards of Canada, Hammock