D & the Compass – La Luna (Flica's Moonlight Remix) [Single, 2022]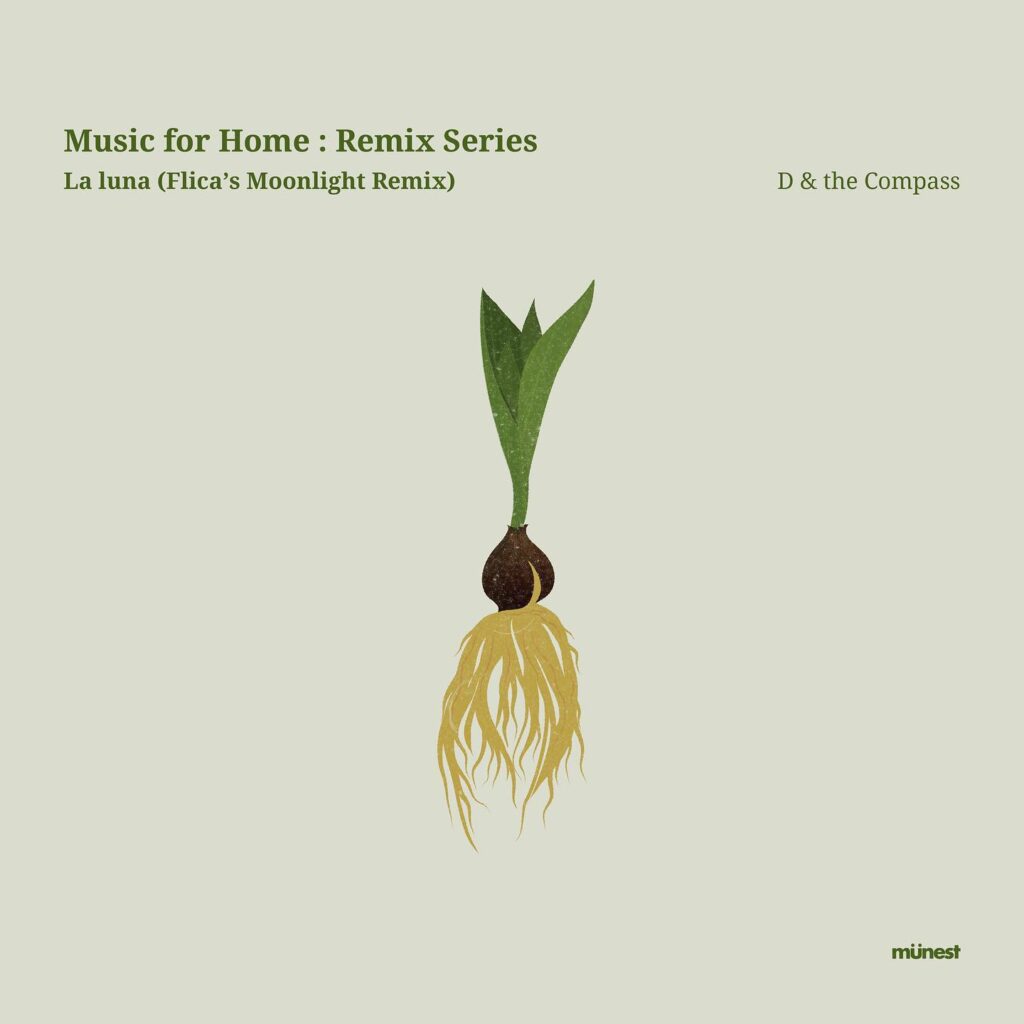 Saya menyukai keluaran label ambient tempatan iaitu mü-nest yang rata-ratanya menampilkan keluaran ambient yang warm dan nostalgic, terutamanya siri Music For Home yang diterbitkan pada tahun-tahun pandemik. Kali ini mü-nest cuba reimagine keluaran-keluaran ini dengan remix dilakukan sesama artis di bawah naungannya. Yang terkini adalah single remix D & the Compass yang diadun semula Flica.
Kepada yang pernah membaca ulasan saya, anda maklum yang Flica memainkan ambient yang minimalist, seakan analogue dan mempunyai hint melancholic. Ini reflected dalam remix Flica untuk lagu La Luna. Ia adalah stark contrast dengan trek asal (disertakan dalam keluaran ini) yang menampilkan permainan elektronik yang pulsating, sekalipun pada asasnya masih memainkan melodi yang sedih-sedih. Versi remix La Luna membawakan vibe yang hazy, berat dengan regret dan nostalgia. Bagaikan berdiri di balkoni di tengah malam, merenung bulan sambil mengenang all the years went by so fast. Elemen string (rasanya cello) menggesek seperti menceritakan 'where was I all these years' kepada 'I wish I did something' yang membuatkan jiwa sedikit pedih.
La Luna versi remix cukup pendek sebenarnya, namun Flica berjaya memasukkan elemen beliau and took it as if lagu ini dia punya. Sekalipun it's done with a minimal arrangement (memang style Flica pun), ia menunjukkan kemahiran Flica untuk tug your heart strings untuk sama-sama sendu tanpa perlu gimik over the top. I just love it. La Luna baik versi asal atau remix, adalah sebuah trek yang baik.
La Luna (Flica's Moonlight Remix) kini terdapat dalam format muat turun digital dan streaming.
FFO: Brian Eno, Harold Budd, Goldmund