Cultum Interitum – Veneration of the New Dawn [Full Length, 2021]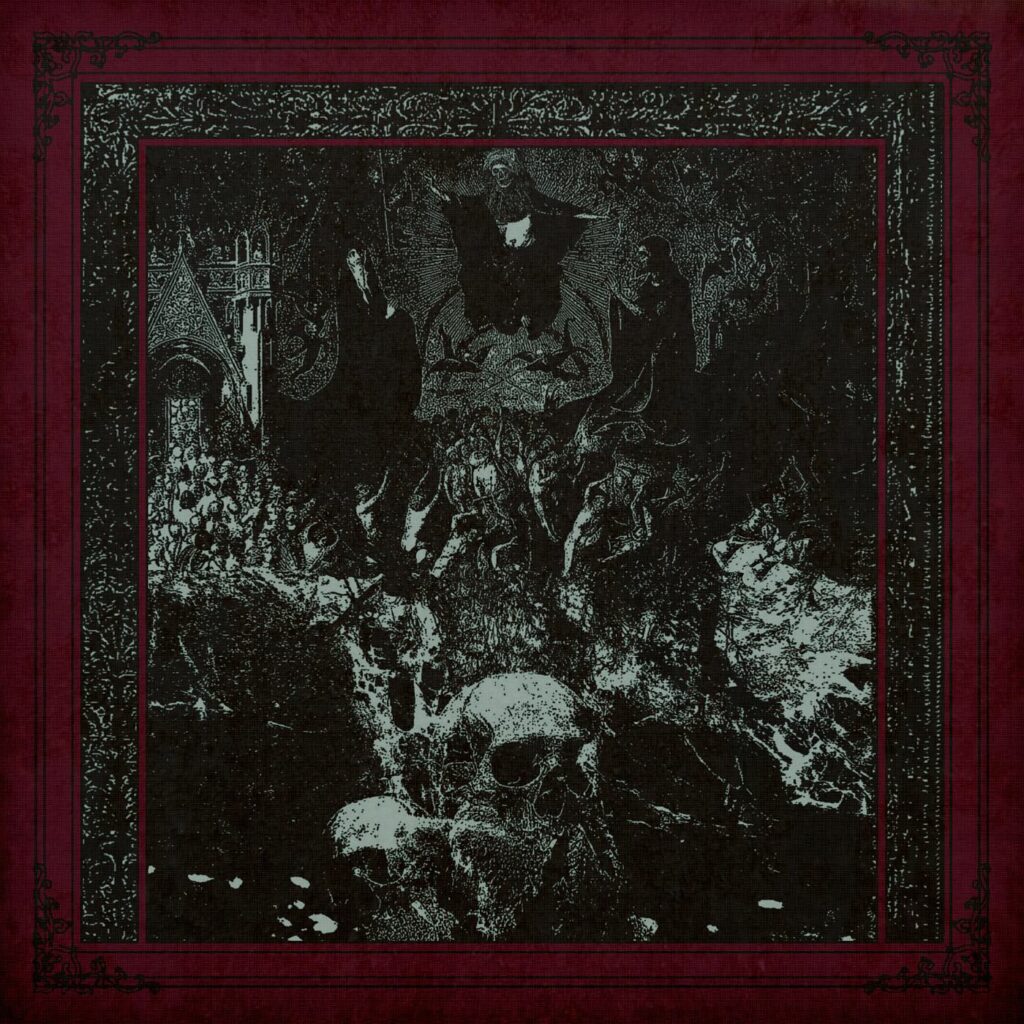 Unit Black/Death Metal, Cultum Interitum ni memang tak bagi muka. Terbitan terkininya 'Veneration of the New Dawn' melalui Godz ov War Productions menghidangkan ear-splitting tracks yang memuntahkan manifesto yang menganjurkan kemusnahan dan pengakhiran total.
'Veneration of…' diterjemahkan dalam bentuk sonic torture yang murky dan thick. Gitar yang bergema bagaikan Cavernous Black/Death Metal, dipakejkan vokal jembalang baru keluar dari neraka (actually, bellowing roars dengan berlori-lori efek reverb) yang ada masa ear piercing dan drumming yang bertalu-talu menyerbu pendengaran. Kepada yang tak biasa dengan stail sebegini akan susah nak hadam lantaran clarity bunyi yang tak jelas. Namun mat-mat War Black Metal dan Cavernous Death Metal mesti dah lali dengan sound buruk sebegini, malah mungkin dipuja-puja. Lagi buruk, lagi masyuk dilayan.
'Veneration of…' tidak mempunyai form yang jelas, dan pada saya lebih tertumpu kepada membedal stail Black/Death Metal sesavage yang mungkin. Saya fikir kebanyakan stail begini pun tidak mempunyai struktur yang jelas, nak kata ada solo gitar pun lagi lah takde. Semuanya lebih kepada mood dan atmosphere yang creepy dan uncomfortable, just like any Black/Death Metal yang saya pernah come across. It's not bad, it's just I kind of heard this before. Cultum Interitum perlu mempunyai hook yang lebih catchy (bukan bermaksud solo yang menangkap some sort), cuma lebih mempunyai hala tuju dan bukan mindlessly playing bestial menacing sound sampai habis. Saya mungkin salah, dan anda mungkin akan suka.
Veneration of the New Dawn kini terdapat dalam format CD, kaset, piring hitam, dan muat turun digital.
FFO: Adversarial, Ritual Death, Revenge