Blackcast – The American Dream [Single, 2020]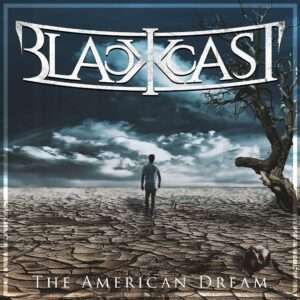 Band Metalcore San Diego, Blackcast telah mengeluarkan single berjudul The American Dream. Pengeluaran trek yang mengisahkan jerih-payah pendatang di tanah Amerika Syarikat memulakan penghidupan baru ini turut didatangkan dengan muzik video.
Mendengar The American Dream mengingatkan saya kembali kepada peak era Metalcore. Dan jika ini adalah percubaan mereka sekadar untuk nostalgia, tiada masalah sebenarnya sebab ramai aje masih bercakap tentang era ini. Tapi untuk menjadi relevan pada tahun 2020, maaf cakap, mereka ni kira dah tertinggal keretapi dekat sedekad. Banyak band dari era saya sebut tadi dah berevolusi dari sound asal (sama ada berjaya atau gagal, itu lain cerita). Dan jika Blackcast berniat untuk bring back the glory days, that's a long shot. Tapi apa ada hal, djent pun dah terasa lemau, mungkin classic mid 00 era Metalcore boleh jadi trendy kembali?
FFO: August Burns Red, The Devil Wears Prada, Wage War