Argesh – Excommunica [Full Length, 2021]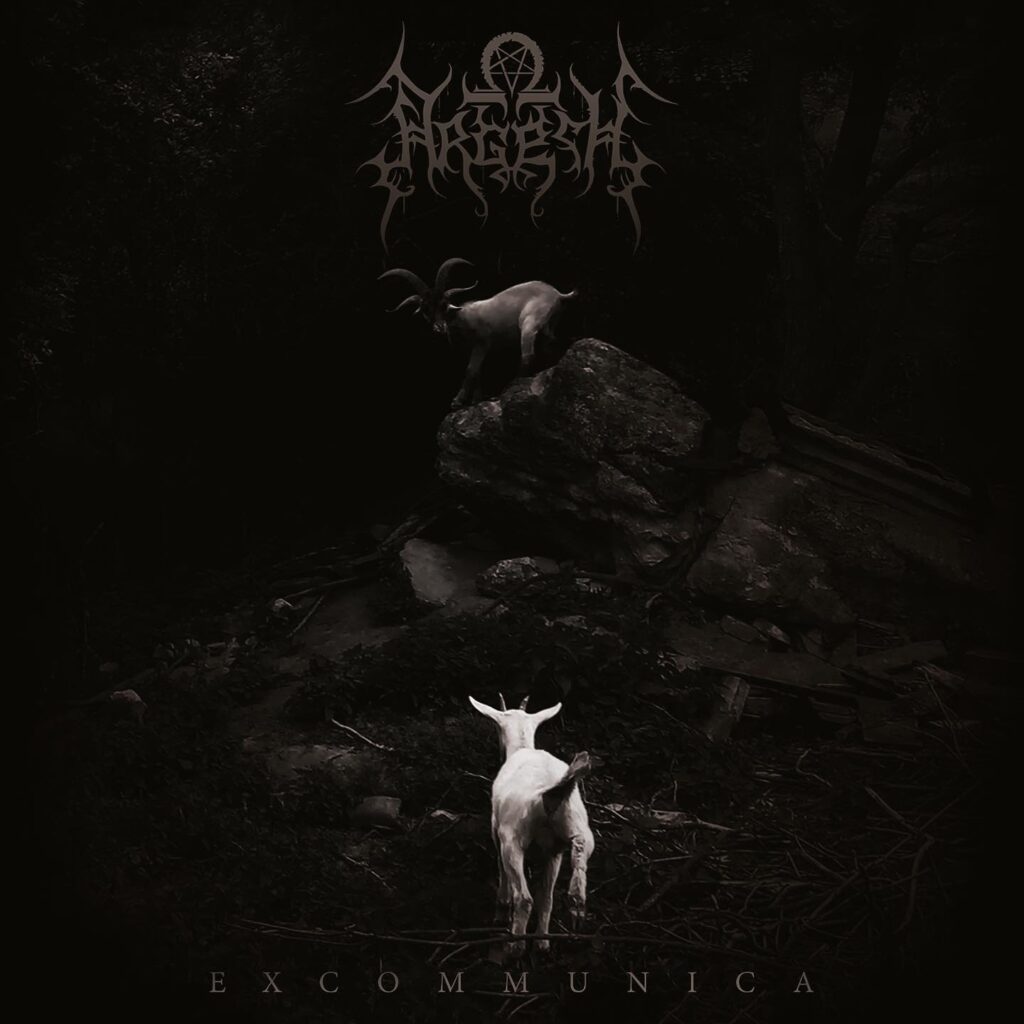 Ughh sedap betul dengar debut band Black Metal dari Itali yang bernama Argesh ini. Keluaran sulung mereka yang berjudul Excommunica ini menggabungkan Black Metal yang blistering, rabid dan menyelitkan elemen epic selain ada feel dissonant di beberapa tempat. Excommunica memakan durasi 30 minit, sebenarnya cukup pendek untuk kategori full length dan dikeluarkan melalui Nero Corvino.
Excommunica berkiblatkan tema pembebasan diri daripada hipokrit yang diterapkan oleh masyarakat. I think you understand what I'm trying to say by now. Anyway, tema ini sebenarnya banyak mempengaruhi sound Excommunica yang rebellious. Dengan stail permainan gitar yang bercampur antara Black/Death Metal ala Behemoth dan Fleshgod Apocalypse, arrangement simfoni epic dan glorious seperti Dimmu Borgir serta weirdness berinspirasikan Deathspell Omega, album ini bagi saya agak fresh dan relentless, terutamanya permainan dram seperti machinegun mengingatkan saya kepada drumming ala Inferno; percussive dan hard hitting. Vokal pula memang bertaraf jembalang dengan pekikan nak pecah tekak dan barai, sesuai dengan vibe yang ditampilkan.
Personally, saya menyukai trek terakhir yang menggabungkan segala kekuatan yang Argesh ada; excellent songwriting dengan execution yang seimbang berpandukan pengaruh-pengaruh dinyatakan sebelum ini. Ini barangkali produk dari Itali yang saya cukup melekat untuk 2021 buat masa ini. Saya sebenarnya mengharapkan production kualiti yang lebih garang dan besar, but this is great enough to be enjoyed. Dan saya rasa anda pun akan turut menyukai Excommunica.
Excommunica kini terdapat dalam format CD dan muat turun digital.
FFO: Dimmu Borgir, Behemoth, Fleshgod Apocalypse, Deathspell Omega