Antichrisis – A Legacy of Love [Mark II]
Hey I'm back. After few days of struggling with works related issues(job hunting to be precise) and working out some matters, I feel like writing again. But first thing first, some of you may notice some links to record labels/distro has been deleted due to request by the owners. Anyway we would like to welcome any bands who like us to write review on their stuff. Just notify us through e-mail 🙂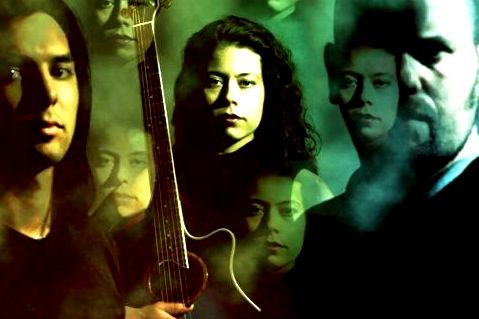 Probably some of you have heard
Antichrisis
name, but worry not if you never. Because this time, I'm reviewing their compilation allbum'
A Legacy of Love – Mark II
'. I think it is basically a re-recorded version of A Legacy of Love album with some minor changes and of course, in better quality. To be honest I have never listened to any of their releases except this Mark II album.
You can define this album as Folk rock music. I rather not say this is a metal release although from the previous albums they were more into Black/Gothic/Folk Metal. This is not a total folk rock album, in fact I would rather use the term loosely. The folk music can actually be applied to the music, but not to the esence. Long story short, yes it's a folk album (they have folk instruments) but lyricwise, they kinda strayed off path from a folk band suppose to have. But that doesn't really matter. It's just me.
Anyway this release offers 11 tracks in total. You gotta love the uilleann pipes I tell you.Very nice.
How Can I Live On Top Of The Mountain?
Nightswan
Our Last Show
Forever I Ride
Dancing In The Midnight Sun
Baleias Bailando
Planet Kyrah
End Of December
The Sea
Trying Not To Breathe
The Farewell
However I didn't really enjoy the album,save a few tracks. Firstly, the male vocals. I think he sings horribly and lame. They should've left his part out from the mix. He even ruined some of the best songs in the album. Secondly, I find some of the tracks are uninspired and dragging. Or again, probably because the male vocals ruined it. The typical instruments (guitar,bass, keyboard) are nothing to shout about. Pretty standard and so-so. The female vocals in the other hand is quite good. Yea at least she can sing. But most of her shining moments are ruined by the male vocals. I wish I could mute the male part! The folk instruments are the star of the show especially the pipe.
My personal pick would be the first track,How Can I Live On Top Of The Mountain?. Probably the folk-iest track in the album. I find myself clapping my hands to the beat,heh. Very Celtic. The second track fared good together with Planet Kyrah track. others, they are not that brilliant. But this re-recorded version is better than the original release.
Antichrisis is from Germany and can be reached here and here
Credits:
-Metal Archive