Abysmal Dawn – Nightmare Frontier [EP, 2022]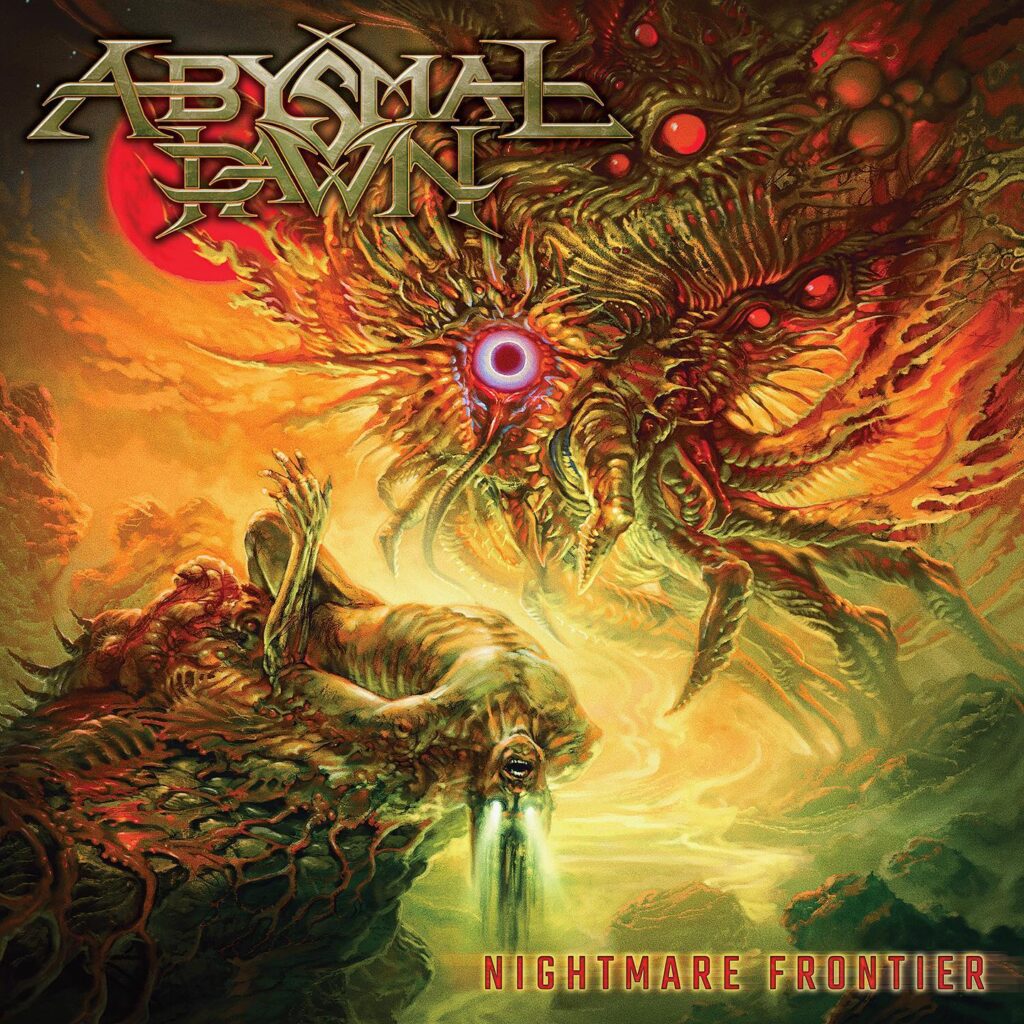 EP terkini unit Death Metal AS, Abysmal Dawn yang berjudul Nightmare Frontier sememangnya face-ripping dan back-breaking. EP yang dikeluarkan melalui Season of Mist ini menawarkan 4 trek yang garang dan jugak sedikit Proggy.
Nightmare Frontier dihasilkan daripada inspirasi permainan video Bloodborne, seperti dimaklumkan oleh ahli-ahli Abysmal Dawn. Abysmal Dawn menghasilkan Nightmare Frontier sewaktu terperangkap dalam pandemik menyebabkan mereka menghabiskan masa antaranya dengan bermain permainan video. Anda mungkin menganggap ini pretty geeky, tapi banyak juga muzik Metal yang terhasil daripada permainan video, novel fantasi dan banyak lagi. Overall muzik yang dihidangkan memang membelasah pendengaran dengan execution yang tight dan brutal setara band-band USDM lain seperti Hate Eternal, Morbid Angel dan Suffocation dengan sisi lebih moden, progressive dan bermelodik.
Trek pertama contohnya mempunyai healthy balance of crushing riffs dengan face-ripping guitar solo yang kaya dengan nilai Proggy. Yang trek-trek lain agak okey untuk saya termasuklah cover daripada In Flames dan Candlemass. Trek terakhir menyaksikan Abysmal Dawn memperlahankan speed dan embrace stail Epic Doom Metal dengan clean vocals yang glorious bersalut death grunt. Memang out of place kalau diikutkan tetapi execution Abysmal Dawn untuk lagu ini memuaskan hati saya lah. Saya tak banyak komen untuk EP ini, pada saya ia good to have tapi saya takdelah meraikannya sebagai ground breaking kerana terasa stail dan feelnya macam biasa didengar.
Nightmare Frontier kini terdapat dalam format CD, piring hitam dan muat turun digital.
FFO: Hate Eternal, Morbid Angel, Suffocation