5 Soalan Dengan | Mascot (Malaysia)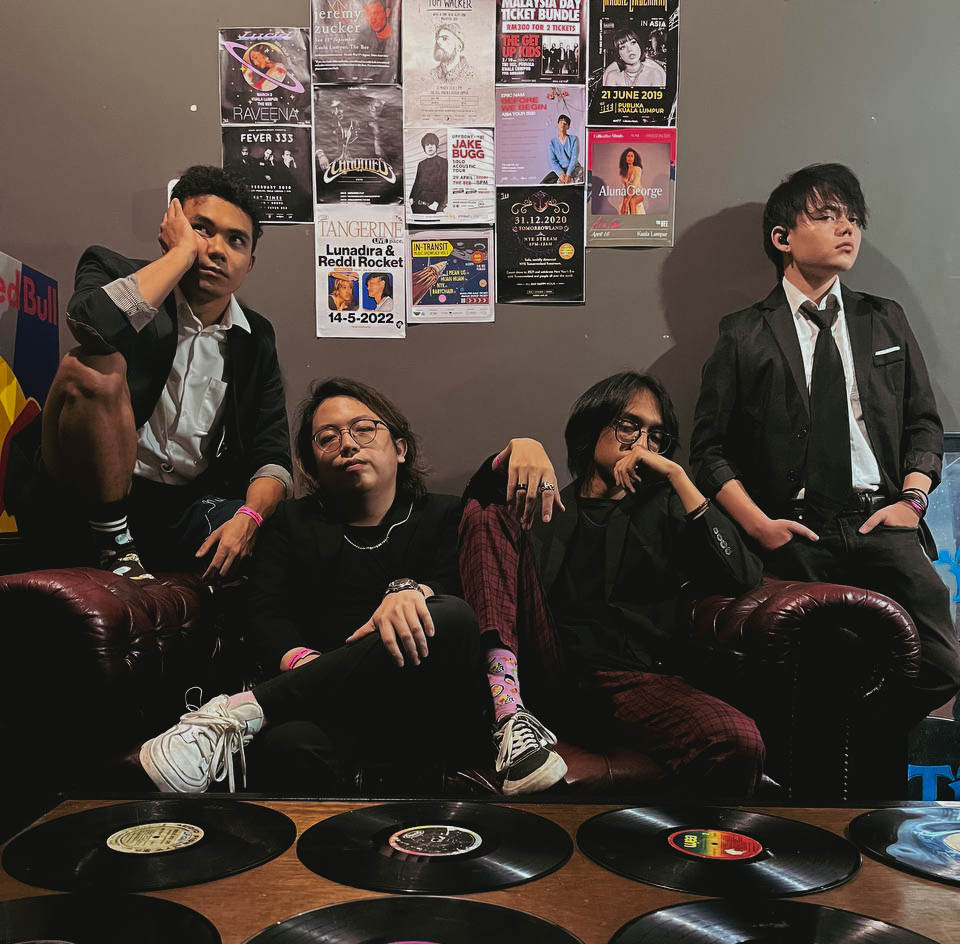 Mascot merupakan antara nama yang sedang meningkat naik dalam sirkit muzik Independent tempatan. Dengan keluarnya EP 'Penutup' dan album penuh 'Permulaan', unit Midwest Emo ini pantas mengumpul pengikut pada 2022 yang diakhiri dengan soft-launch album mereka di penghujung Disember. Kini, Mascot sedang berada dalam mod hiatus buat sementara, jadi eloklah kita korek sedikit cerita dan pendapat mereka sebagai pembukaan kepada segmen '5 Soalan Dengan'.
1. Helo Mascot, berikan 3 sebab untuk crowd luar sana yang tak pernah dengar nama korang untuk check out material Mascot.
Mascot/Aiman: First off, thank you DtE for having us! We really appreciate being able to share our story and be featured on the DtE website!
To answer your question, if I could say anything to anyone who hasn't listened to our music yet I would say this:
A. We write every line, note, and word from the heart. Our music comes as an emotional release from when we wrote it and we always make sure we uphold that standard on every release. Anggaplah music kami sebagai pengantar emosi yang kita boleh kongsi bersama.
B. You are part of a family. We love and take care of our community like our own. We love talking, sharing, and connecting with our supporters in any way we can, whether that's online or at shows, or even showing support for their own material.
C. Get ready to go absolutely nuts at our live shows. Whether it's our bassist Izz crowd surfing, the crowd-chanting Eli's name for no apparent reason, or people hijacking the microphone halfway through a song, a Mascot show will always, always, be a wild ride.
2. Summarize album Permulaan dalam 1 ayat pendek.
Mascot/Zi: Warna, colourful. Why? To me, album Permulaan has so much emotion and colour that we put in the album to move people's heart in so many directions.
Mascot/Aiman: An emotional love letter to those who feel, and want to feel better.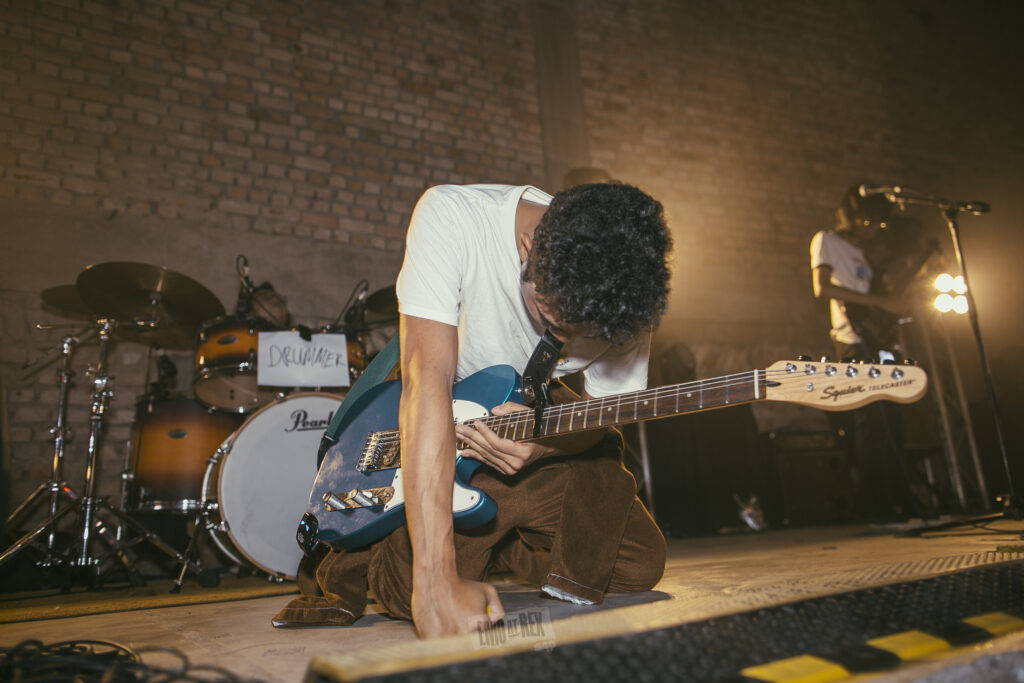 3. Which format is better suited for Mascot; digital or physical release?
Mascot/Eli: Digital release definitely is the way to go for Mascot even though ada segelintir fans wanting the physical release for more intimate experience.
"An emotional love letter to those who feel, and want to feel better." – Aiman
4. Your take on band yang tukar sound and direction di setiap release.
Mascot/Zi: To me, it's a good key that you have matured as a band and also your sound, and you're not scared to change your way because there are millions, if not billions of listeners out there that will always listen to your songs, be it new listeners or old listeners that stay with your music. Also, you'll gain new listeners. To the bands that are still worried to change, please don't be, don't be afraid, it doesn't matter if you swim or sink, just don't be afraid to dive right in first.
5. Alright, soalan untuk individu. Apa instrument yang korang nak master selain daripada current instrument? Also, why?
Mascot/Aiman: Banjo. That actually might come sooner than I even think! (Thank you Marha <3). Sebab aku jiwa cowboy LOL.
Mascot/Izz: Aku nak try master keys and drum. Because dari kecik sebenarnya nak main hahaha. And learning these instruments can help me compose songs easier.
Mascot/Zi: Violin. The reasons why I want to master violin are because I also enjoy classical music and I also enjoy the arrangements from Hiroyuki Sawano, it adds impact as a band if I want to put it in our songs.
Mascot/Eli: if vocal count as an instrument, aku nak suara sedap! But I mean for a real hands-on instrument maybe a Cello?
Bonus Round
B1. Macam mana korang nak justify kat fans bila harga tiket (according to some of them) terlalu mahal untuk tahap band Independent?
Mascot/Izz: Fans kena faham juga yang costing sekarang dah makin naik. Harga venue, nak bayar band etc. Certain venue are worth it to spend a little bit more sebab environment dia yang best and experience yang boleh dapat. Plus, ada bands yang jadikan music sebagai kerjaya mereka juga. Tapi berbalik juga if korang willing to spend some untuk tengok and support bands favourite korang.
B2. Apa 1 harapan korang untuk local organisers so they can do better?
Mascot/Izz: Please take care of the bands and jangan ambik kesempatan on them. Tanpa band event tak boleh jalan and tanpa organiser juga event tak ada. So mutual respect on each other and ambik kira kebajikan band juga.
B3. So… korang nak jadi Independent forever?
Mascot/Aiman: Our goal has always been to make honest art and share it with those that can relate. As a band, and even a collective, we have our own resources to progress in the scene, but to break through to the next stage will require a different level of support. We've always practiced and upheld the DIY spirit, but if we ever choose to get signed, the label has to still allow and respect that. Ultimately, our sails are always set in the direction that can take us further, while still being grounded in what Mascot believes in.
Terima kasih Mascot atas kesudian menjawab soalan-soalan kami! 'Permulaan' kini terdapat dalam format digital streaming.
P/S: Jika anda pemilik foto-foto di atas, sila emel atau mesej kami di media sosial untuk kami kreditkan.