Sylvaine – Nova [Full Length, 2022]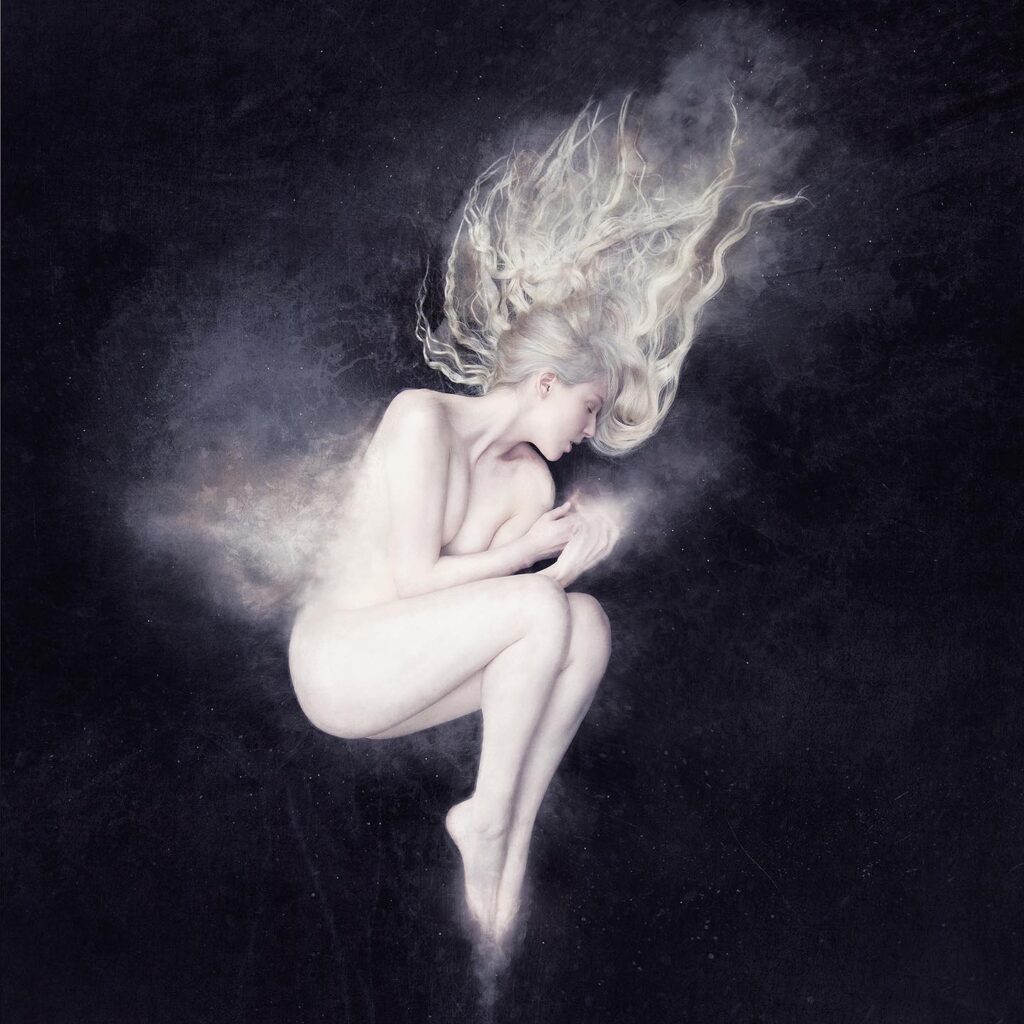 Projek solo Atmospheric/Post-Metal/Blackgaze dari Norway, Sylvaine kini kembali dengan album penuh keempatnya berjudul Nova yang dikeluarkan melalui Season of Mist. Proses penerbitan dan rakaman untuk Nova berjalan sewaktu dunia dilanda pandemik, malah Kathrine Shephard dan line-up rakaman ini turut dijangkiti COVID-19, jadi saya agak album ini intense dan mempunyai profound impact terhadap mereka yang terlibat.
Nova adalah manifestasi kematangan Sylvaine dalam bermuzik melalui penulisan lagu yang lebih menangkap perasaan dan bertekstur. Masih susah untuk meneka stail muziknya yang berdiri antara Post-Metal, Blackgaze dan Atmospheric dan to some extent, Pop (dia pernah cover lagu Billie Eilish masa Isolation Session 2020). Dengan opening menggunakan choir ala Lord of the Rings menggunakan fictional language (kecuali perkataan Nova), saya tahu saya sedang mendengar Sylvaine yang better and improved. Cukup atmospheric, uplifting dan mysterious. Trek seterusnya Mono No Aware membalun agresif stail Post-Black Metal dengan blastbeat (pertama kali dengar dalam diskografi Sylvaine) dan gitar yang memacu feel marah + sedih. Semestinya tak tinggal lolongan pontianak yang jadi stail Sylvaine semenjak album pertama.
Sebenarnya setiap trek dalam Nova carried over stail yang terdapat dalam terbitan sebelumnya iaitu Silent Chamber Noisy Heart, Wistful, Atoms Aligned Coming Undone dan termasuk juga Time Without End. Kira diverse la stail album ni dengan ada trek yang sedih tak ingat seperti Everything Must Come to an End, koir yang epik di trek pertama, Blackgaze yang blistering seperti Mono No Aware, dan juga vokal bermelodi berlapis-lapis seperti Nowhere, Still Somewhere. Mendengar Nova seakan membawa saya ke dunia lain. Saya terlalu banyak nak cakap tentang Nova tapi I guess cukuplah. Definitely one of my Album of the Year with such a massive improvement.
Nova kini terdapat dalam format CD, piring hitam dan muat turun digital.
FFO: Alcest, Emma Ruth Rundle, Harakiri for the Sky, Deafheaven