Revolting – The Shadow at the World's End [2020, Full Length]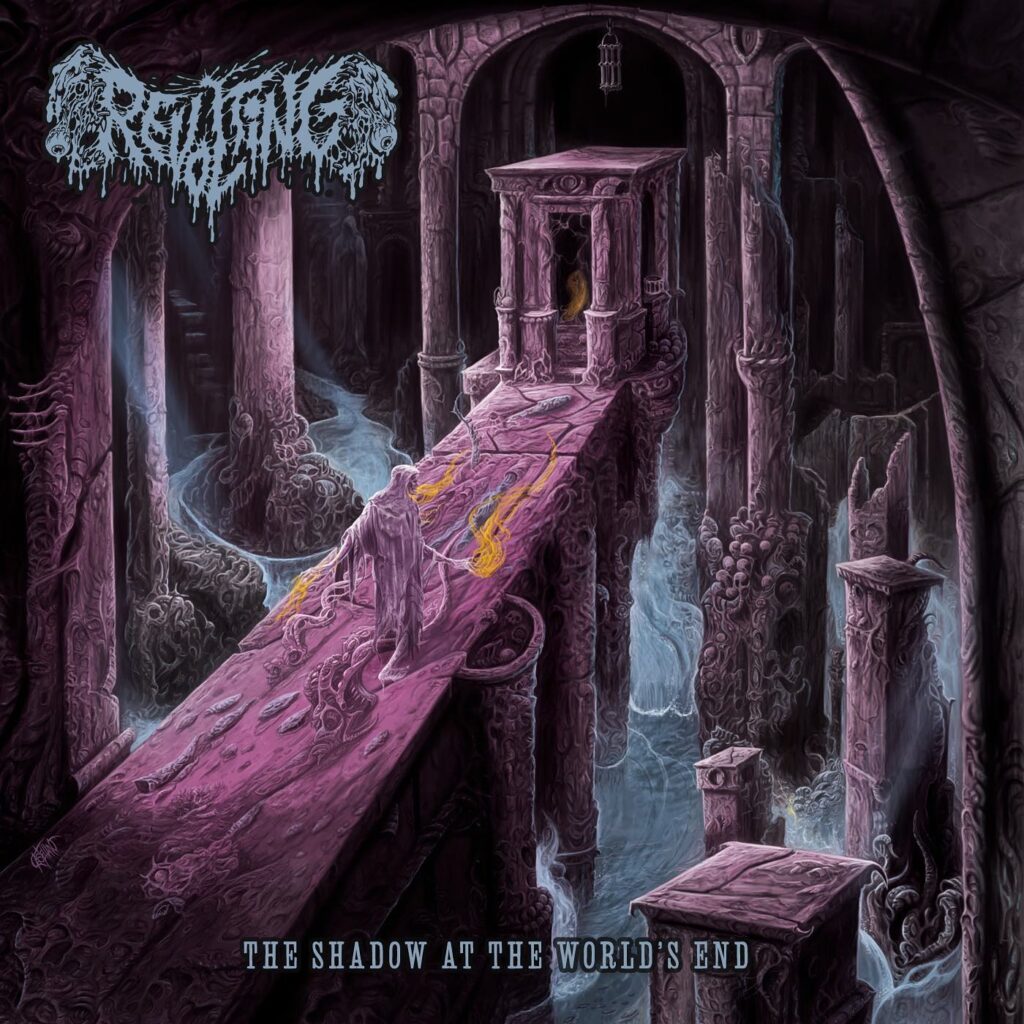 Ada sesuatu yang menggamit apabila Death Metal dan Sweden digabungkan dalam satu istilah. It's like a match made in heaven. Dengan tone chainsaw kering, Swedish Death Metal berjaya menawan dunia dengan pendekatan yang unik, tidak seperti saudara-saudara mereka dari rantau lain.
Revolting, sebuah band 3 piece Old School Death Metal Sweden muncul dengan The Shadow at the World's End yang dikeluarkan melalui Transcending Obscurity Records. Ditubuhkan pada tahun 2008, music mereka cukup menarik dengan drum berupa Death+Thrash beat yang cukup konsisten, ear penetrating guitar lines dan riffing berat. Apa yang boleh diperkatakan dengan release ini adalah pengaruh pekat seakan-akan sound Peter Tagtgren Hypocrisy. Muzik mereka taklah terlalu extreme, tapi cukup berat untuk santapan telinga mat mat-metal yang sukakan Swedish Death Metal. Cukup bermelodi, berat dan grim. Tak perlu nak teknikal untuk tampil ballsy, cukup dengan sound yang memecah telinga dan mencairkan muka, ughh!
Album ini telah dilancarkan pada November 2020 dan terdapat 9 track yang cukup maut dan personally track yang menjadi pilihan saya adalah track no 1 iaitu Defleshed. Dengan lyric yang bertemakan gore dan sadistic mutilation ia memang cukup power untuk pendengar death metal yang dahagakan Death Metal yang garang tak bertepi.
The Shadow at the World's End kini terdapat dalam format CD, piring hitam, kaset, dan muat turun digital.
FFO: Hypocrisy, Hail of Bullets, Asphyx