Onirica – Burn the Ashes [Full Length, 2021]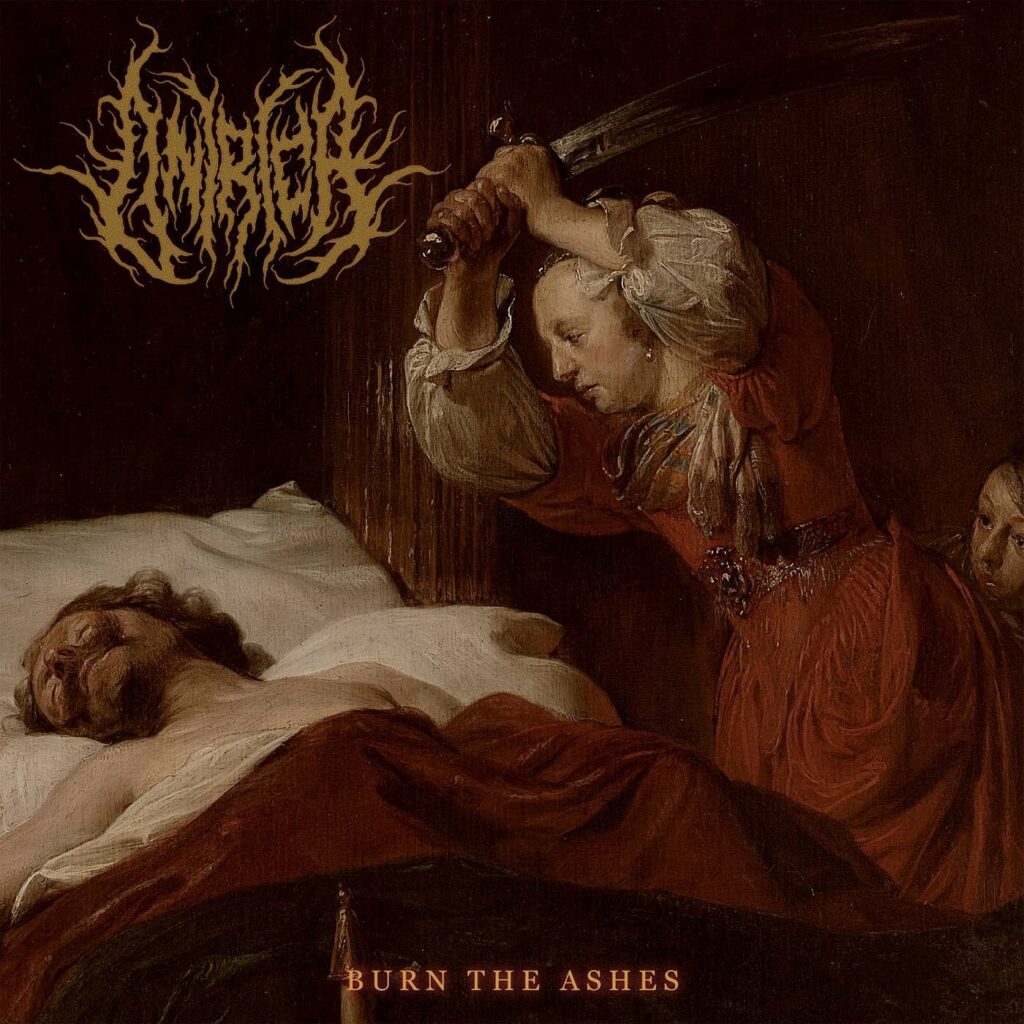 Mendengar album terkini Onirica ini sebenarnya meninggalkan saya termenung jauh dan berkecamuk. Sungguh profound dan menyayat jiwa. Onirica adalah unit Atmospheric Black Metal dari Itali dan album terkininya berjudul Burn the Ashes yang terbit melalui Vacula Productions dan BMC Productions pada Mei 2021.
Burn th Ashes menghidangkan 7 trek yang memakan durasi 38 minit. Pada saya ini cukup bagus, tidak terlalu draggy dan padat untuk dengar dalam one sitting. Burn the Ashes menawarkan produksi Black Metal yang soaring, diperkukuh dengan bunyi yang majestic namun berbalam-balam bunyinya akibat wall of sound. Saya tak pasti sama ada ini adalah disengajakan memandangkan album ini mengandungi riffs yang inspiring dan sedap, selain delivery yang bagus tapi terbantut dengan mix yang bergema dan tak seimbang. Terus teringat dekat Summoning yang gemar menggunakan approach sebegini. Onirica obviously menggunakan drum machine dengan sound yang sintetik, namun saya boleh hadapnya memandangkan ada aspek lain yang buat saya tertarik dalam album ini: atmospherenya yang melancholic.
Saya fikir atmosphere yang ditunjukkan Onirica dalam album ini dah cukup meyakinkan saya untuk dengar sampai habis. Sure, the mix is horrible, the drums are synthetic sounding tapi gitarnya memainkan riffs yang sublime, diiringi keyboard yang majestic, vokal yang bersilih-ganti antara tormented screams dan painful clean sections dan dynamic yang bagus sepanjang album. Saya tidak fikir apa yang disebut sebelum ini patut dilihat sebagai kelemahan, sebaliknya ia bertujuan to set Onirica apart from oceans of Atmospheric Black Metal bands out there. It worked, at least for me. Sedap ya album ni! Go check the album out.
Burn the Ashes kini terdapat dalam format CD dan muat turun digital.
FFO: Woods of Desolation, Austere, And Now The Owls Are Smiling