Killing Addiction – Mind of a New God [Full Length, 2021]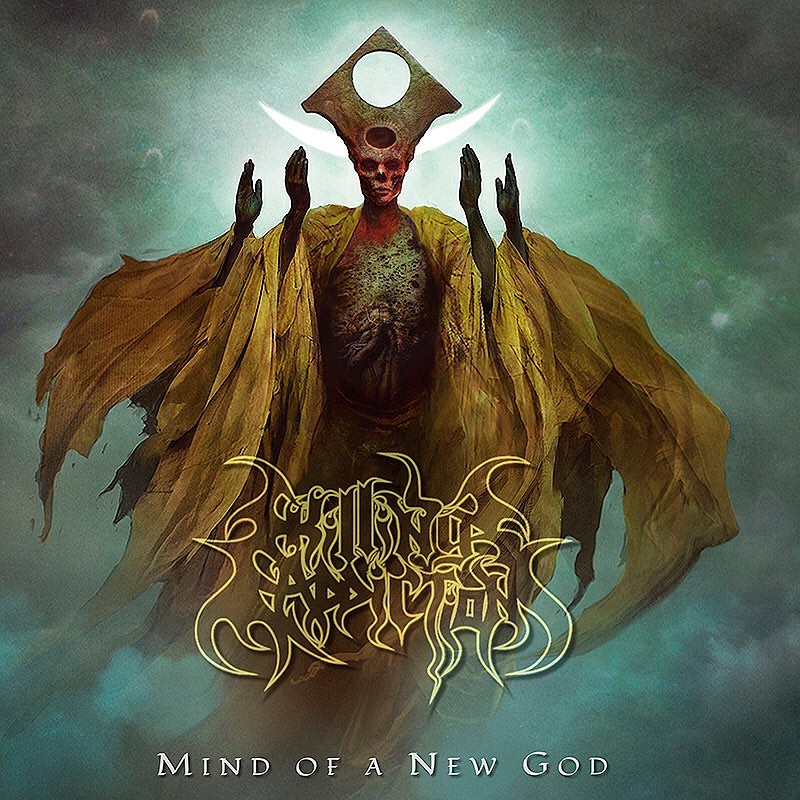 Veteran Death Metal dari AS, Killing Addiction telah mengeluarkan album terkini mereka Mind of a New God melalui Xtreem Music pada Julai 2021. Ini merupakan album pertama mereka tanpa gitaris asal mereka Chad Bailey yang meninggal dunia pada 2016 dan Mind of a New God merupakan lagu terakhir ditulis oleh beliau.
Mind of a New God mengandungi 9 trek yang punishing dan pekat dengan influences USDM seperti Morbid Angel dan Incantation. Permainan gitar berbunyi klasik Death Metal yang macam naik sawan dan furious semestinya membuat mana-mana peminat Death Metal 90an gatal nak mengamuk dalam pit. Bukan sahaja sound mereka yang klasik, malah spirit dan form lagu-lagu dalam album ni memang embody the 90s attitude. Saya menyukai vokal yang snarling rendah dan barely intelligible ala Chris Barnes (ex-Cannibal Corpse) dan Lord Worm (ex-Cryptopsy). Keji dan powerful.
Seperkara lagi saya menyukai solo gitar dan penulisan lagu bergaya Trey Azagtoth (Morbid Angel) yang less maniacal. Pada saya, Mind of a New God hits like a broken dam; unrelenting and sweeps everything in its path. Memang padu, ini gaya USDM klasik yang membedil pendengaran tak henti-henti. Satu je perkara saya tak suka, mereka ada tendency meletakkan efek flanger dalam beberapa lagu yang menjengkelkan saya. Tapi tu saya je la kot. Other than that, this is a must listen to you old school Death Metal maniacs out there!
Mind of a New God kini terdapat dalam format CD, piring hitam dan muat turun digital.
FFO: Incantation, Morbid Angel, Immolation