Obscurial – Exaltation [Demo, 2020]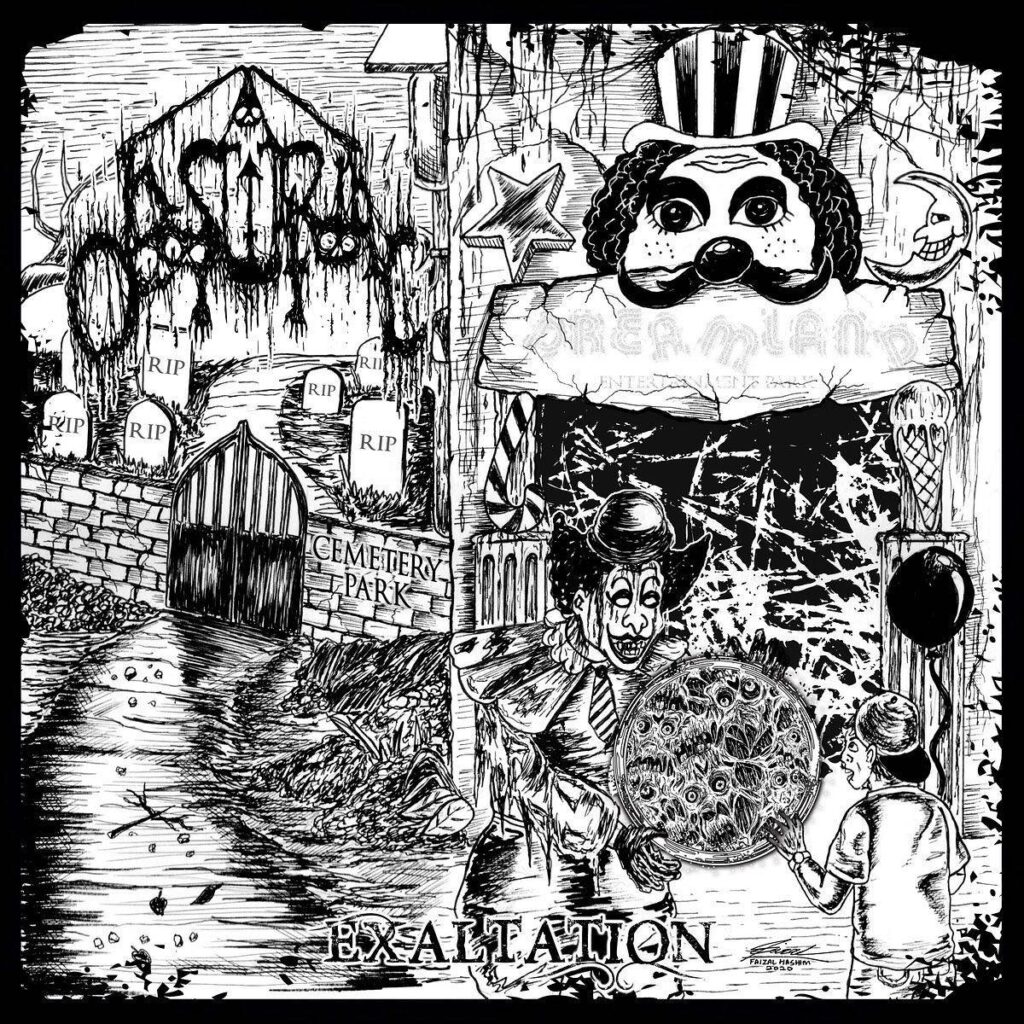 Obscurial, a new band carrying the Elite flag of Old School Death Metal now releases a new Demo CD called Exaltation. They are now signed under Terrorblast Records. The band consists of Dee (Vocals) , Naim (guitar), Afiq (guitar), Arap (bass) and Adam on the drums. The band is based in KL, and although the band is new (1 year plus), the band line ups are experienced musicians playing in bands such as Valencies, Murder, Oxidicide, Kreacion and other big names in the Malaysian underground scene.
Exaltation contains 1 instrumental & 3 old school Death metal tracks, their sound can be categorized as old school for their vast usage of Boss HM2 type distortion, dive bombs, mid paced double pedal works and more.
1. Welcome to Dreamland
-Eerie track to introduce you to the land of Obscurial, with simple but evil riffings to get you started.

2. Unbridled Child
-Track starts with a guitar divebomb, soaring leads and buzzsaw goodness. Great track to introduce Obscurial style of music. Killer track.

3. Exaltation of Human Consumption
-Good composition blend. I wish the lead guitar could've played something more complex. Drumworks is good

4. Binding Spell
-Final track. I need more Obscurial!
Overall the song composition is good. Recording quality is good. Great work by Afnan Azlan. Would recommend the drum cymbals to be louder to get that extra feel. 8/10. Hopefully soon after this pandemic ends would love to see them live.
Exaltation is now available in CD and digital download format.
FFO: Bloodbath, Incantation, Entombed, Dismember