Hello! Some news from domestic and international markets.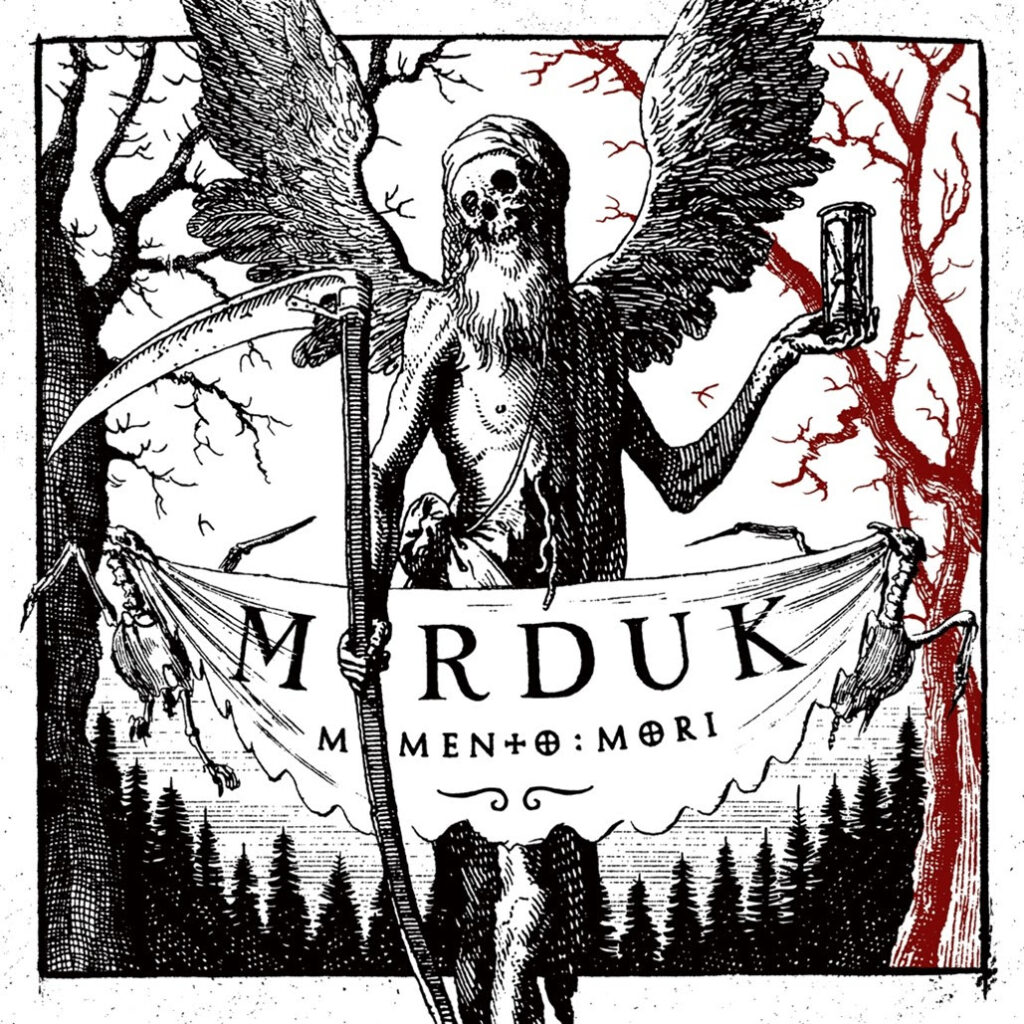 The renowned Swedish Black Metal band MARDUK is back with a new release entitled Memento Mori. Recently, the band released their latest single 'Blood of the Funeral', offering a tantalizing glimpse into their forthcoming album. This marks MARDUK's 15th studio album, set to be unleashed upon the world on 1 September via Century Media Records. 'Blood of the Funeral' encapsulates the raw and unrelenting intensity that has become synonymous with MARDUK's sound. The track showcases their signature blend of aggressive guitar riffs, thunderous drums, and chilling vocals, evoking a sense of darkness and despair.
Meanwhile, blasphemous Black Metal legion PROFANATICA are back with a brand new album 'Crux Simplex'! In celebration of the new satanic offering, the band is now releasing the very first track 'Take Up The Cross'. The new album will be out on 22 September, 2023 via Season of Mist Underground Activists. Drummer/vocalist, Paul Ledney comments on the new offering: "'Take up the Cross' is the 2nd station of the cross. Jesus is forced by Roman's to carry it, and it's weight is that of 10,000 suns. As spikenard fills the air so does the very real scent of sweat and blood. This is the beginning of the days of stains and pain." 
And of course, MIM, the renowned Post-Rock band hailing from Kuala Lumpur, is thrilled to announce the release of their highly anticipated singles, "Jagat" and "Gasar." These tracks serve as a preview of the band's forthcoming second album, "Arakian," scheduled to be unveiled in early August this year. "Jagat" has been selected as the lead single, exemplifying MIM's growth and maturity in songwriting. In a departure from their previous materials, "Jagat" showcases the band's incorporation of vocals, a rarity in their musical repertoire. On the other hand, "Gasar" is a testament to MIM's enduring love for their signature sound, characterized by power-chord-based compositions and intense dynamics. Excitingly, MIM has had the privilege of collaborating with DJ UNO, a notable member of the band Pop Shuvit, for this track.