My Tree – Where the Grace Is [Full Length, 2021]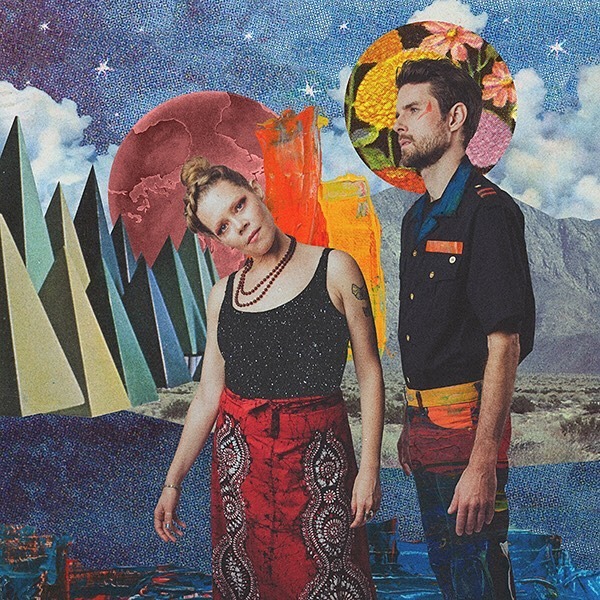 Saya memang sibuk seminggu dua ini. To add to that, saya ada masa rasa macam semak dengar the same thing all over again. Jadi ada masa saya perlukan a short break daripada dengar all those noisy stuff dan beralih ke muzik lain. Macam album My Tree ni, yang berjudul Where The Grace Is yang dikeluarkan sendiri. My Tree merupakan duo Pop/R&B/Jazz/Funk dari AS dan saya teruja mendengar album terbaru mereka berkali-kali.
Where the Grace Is pada saya cukup pekat dengan sentuhan Jazz, terutamanya dari permainan dram yang sempoi dan naik geram mendengar lincahnya. Satu lagi adalah sentuhan Pop/R&B yang catchy dari segi lenggok nyanyian yang antara girang berlari di padang dan tenang menghirup teh di jendela apartmen di Brooklyn. Kemudian ada pulak moments yang terasa mereka sengaja menjadi playful dengan sentuhan elektronik, drum machine dan synthesizer yang mengasyikkan. Paduan vokal dan instruments yang dance inducing menjadikan album ini senang masuk sekalipun tidak memenuhi piawai mainstream, but I don't care about that.
The whole album sebenarnya membawa feel lo-fi dan eksperimental yang boleh ditemui di celah-celah album ini. Menariknya, ia tidak terasa try hard atau show off, sebaliknya terasa macam impromptu jam yang resulting this pockets of accidental genius moments. Where the Grace Is memang terasa produk yang dirakam secara berdua, hasil daripada rakaman dan the rawness of the feels yang ditampilkan. In fact, saya rasa macam banyak material mungkin diimprovise on the spot dan berevolusi menjadi hasil akhir yang jujur serta enak didengari. Dalam bahasa mudah, Where the Grace Is adalah album yang sedap dan syok dilayan untuk bila-bila waktu pun. Band ini, My Tree, layak mendapat perhatian daripada semua orang, and you should listen to them now.
Where the Grace Is kini terdapat dalam format piring hitam dan muat turun digital.
FFO: Chon, Corvet, Gallant, The Impatient Sisters, Pastel Lite