Mors Verum – The Living [EP, 2021]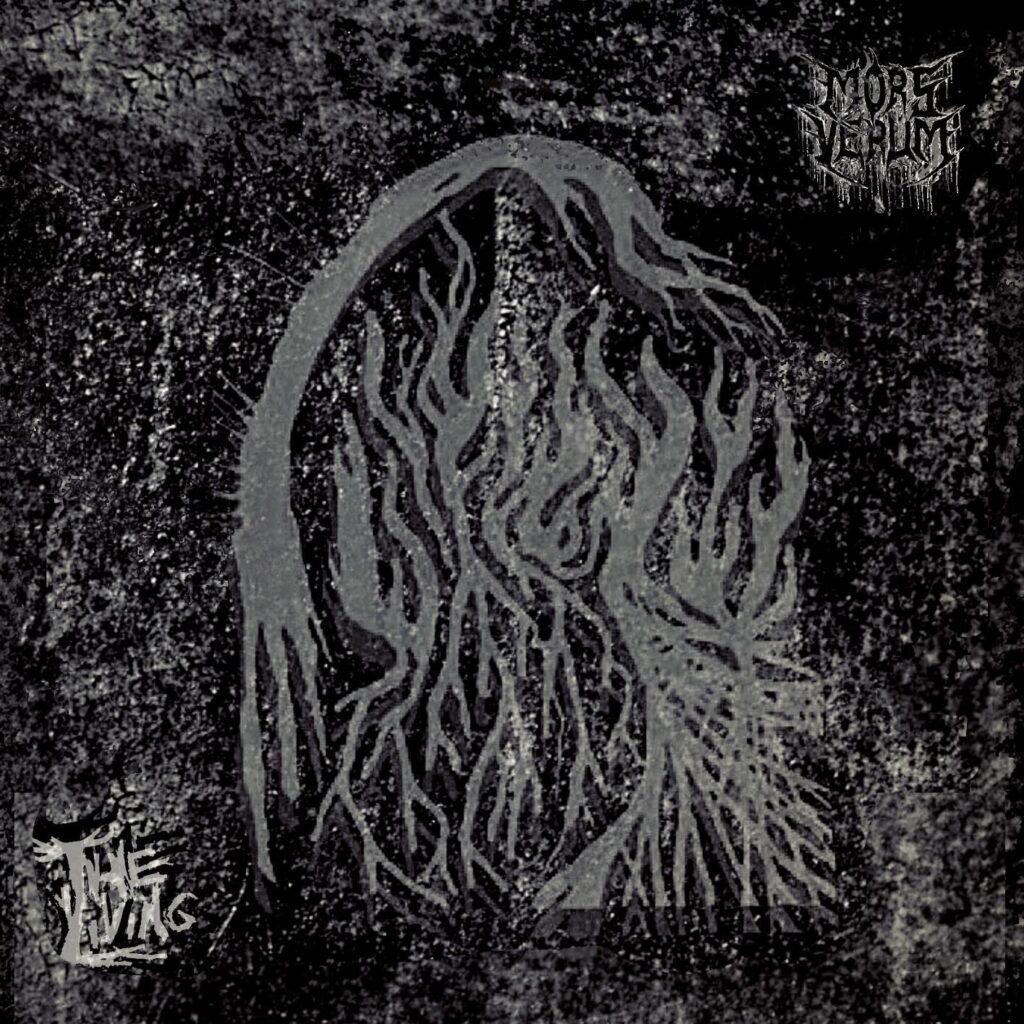 EP terkini unit Death Metal Kanada, Mors Verum ini dipenuhi dengan vibe yang sinister dan nihilistic, sesuai dengan mood tahun 2021 yang nampaknya masih tak kebah-kebah lagi dengan pandemik. 'The Living' menawarkan 5 trek yang dikeluarkan melalui Total Dissonance Worship pada November 2021.
Dengan tone gitar yang sedikit sebu dan overall ambience yang terasa terrifying, mudah saja The Living merencana tentang hidup dan mati dalam subjek tiada yang kekal selamanya. Saya menyukai yang permainan gitarnya agak merayau dan flirt dengan gaya dissonant melengkapkan direction cerita disampaikan; tiada satu yang pasti melainkan mati. Tambah pula dengan vokal yang monstrous dan dram yang membedil sesedap rasa, The Living terasa nasty dan berat pada masa yang sama. Ada masa gitar terasa seperti hammering dan percussive yang melontarkan keseluruhan lagu kepada huru-hara, membuatkan pengalaman mendengar EP ini macam agak uncomfortable dan disorienting. But I guess, that's the whole point!
The Living tidak terasa complicated dan totally chaotic seperti Dissonant Death Metal peers mereka yang lain, sebaliknya lebih dalam keadaan separa terkawal, malah ada masanya rasa macam merangkak menuju ke kehancuran berbanding tiba-tiba rasa kena serang pendengaran kiri-kanan! Tapi secara jujurnya, mereka masih berbisa melalui penangan atmosphere yang ditampilkan. Dengarkan sendiri EP terkini Mors Verum untuk memahami maksud saya.
The Living kini terdapat dalam format CD dan muat turun digital.
FFO: Imperial Triumphant, Plebeian Grandstand, Morbid Angel, Incantation, Ulcerate