Machines on Blast – Black Market Happiness [Full Length, 2020]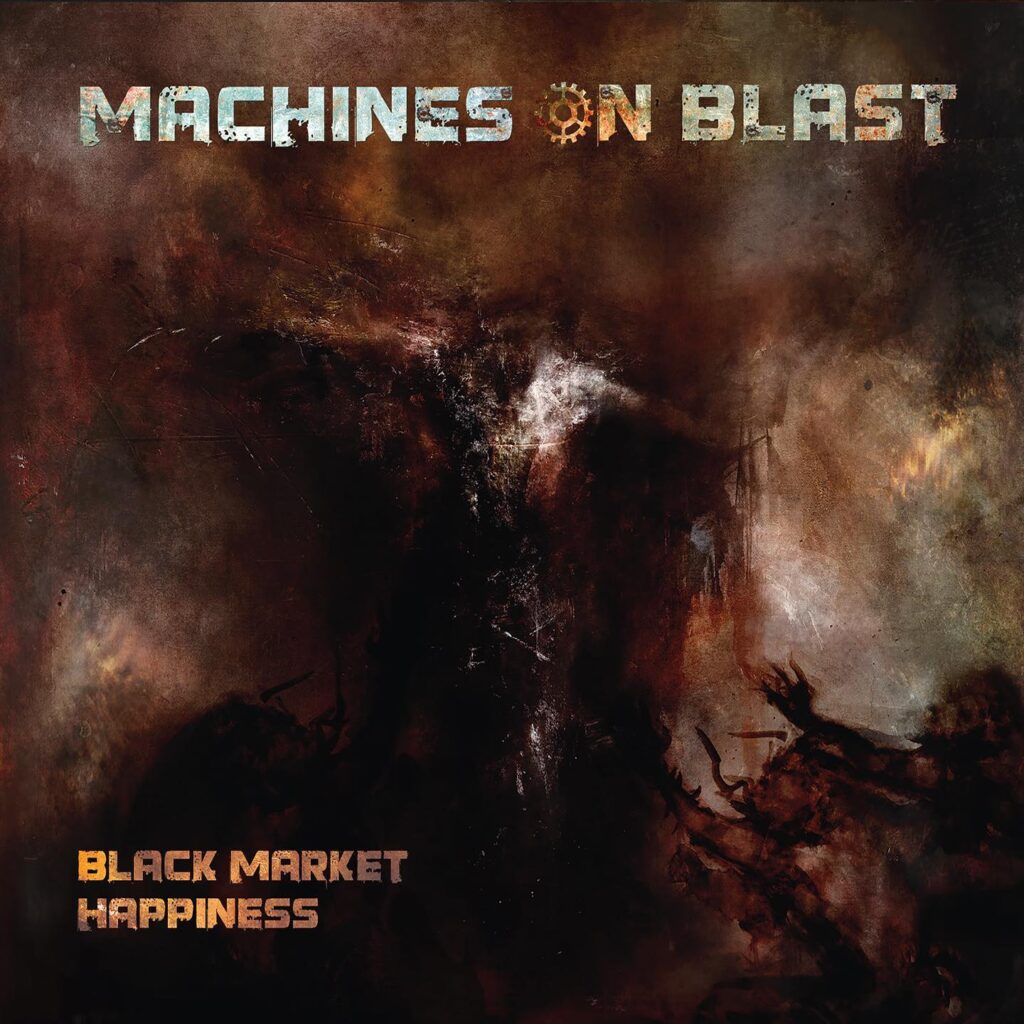 Black Market Happiness, album terkini daripada Machines on Blast, band Industrial Metal berpusat di USA ini membawa feel yang furious dan pounding hasil daripada gabungan pelbagai stail. Terbitan kelima mereka ini adalah keluaran mereka sendiri yang menemui pasaran pada 13 Oktober 2020.
Pertama sekali, Black Market Happiness cukup solid dengan stail industrial yang loud dan crushing. For some reasons, it worked pulak dengan synth yang kacau-bilau serta dance inducing. Tak dinafikan memang ada pengaruh Neue Deutsche Härte menyelinap di sana-sini lantaran kuatnya lantunan synth yang mengawangi di setiap trek.
Kemudian Machines on Blast memandu album ini dengan lebih keras terutamanya dengan drumming yang bertalu-talu dan gitar yang chugging ada masanya berbunyi percussive. Tambahan pulak dengan vokal yang alternate antara barking, shouting dan clear vokal macam separuh nyanyi separuh meneriak. Ini memberi diversity jugak la dalam sound mereka. Agaknya sebab tu sound Groove dan Metalcore (hey I could be wrong!) mereka cukup menyinar di samping elemen industrial yang mencorak halatuju album ini. Tapi jujur cakap la, saya memang kurang familiar dengan stail Industrial Metal, save for few bands yang saya dengar but none of them are like this. Tapi album ni memang appealing la kepada newbie macam saya.
Saya fikir album ini mengingatkan saya kepada Rammstein, Marilyn Manson, dan Static -X yang on adrenaline sepuluh kali ganda. Catchy, relentless dan takde nak holdback. Saya pasti saya akan spin album mereka sekurang-kurangnya lagi seminggu disebabkan terbitan ini yang berattitude garang ini. Kepada yang curious macam mana bunyi industrial boleh dikacau-bilaukan dengan muzik Metal, anda patut dengar buah tangan Machines on Blast ini.
Black Market Happiness kini terdapat dalam format CD dan muat turun digital.
FFO: Rammstein, Static-X, Marilyn Manson