Lost Hours – IV: The Silence of the Perpetual Choir in Heaven [Full Length, 2022]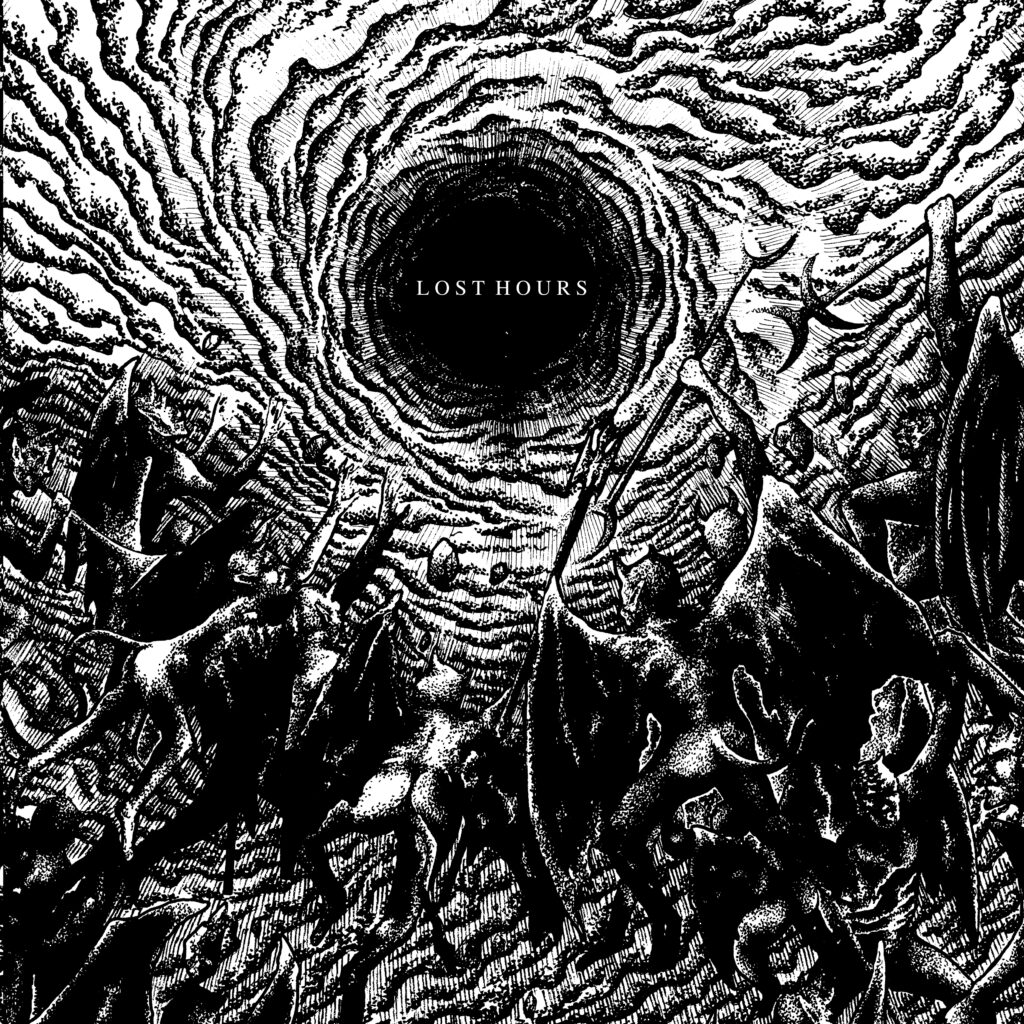 Genre Doom Metal sentiasa hit or miss untuk saya. Kalau yang best tu memang best. Kalau yang bosan tu memang snooze fest jawabnya. Saya berdebar sebenarnya bila mula dengar album terkini unit Funeral Doom/Death/Sludge Metal dari AS, Lost Hours yang berjudul IV: The Silence of the Perpetual Choir in Heaven yang dikeluarkan melalui Propitious Artifacts. Takkan 2 trek aje, lepas tu 27 minit pulak!
But turned out 'IV…' adalah terbitan yang padat dengan emosi dan hopelessness dipacu melalui sound yang massive, tempo yang dragging dan atmosphere yang draggy (lebih perlahan daripada biasa!). Everything feels like happening is slow motion, crumbling into nothingness and torturing to go through. Tapi Lost Hours bukan sekadar menjadi perlahan semata-mata untuk menjadi perlahan sebaliknya dragging listeners into spiraling depression. Tone gitar Lost Hours cukup tebal untuk menyeksa pendengaran (namun nicely written), dram pula cukup minimalis dan repetitive dengan vokal yang bergaung dari perut neraka paling dalam.
Mendengar 'IV' adalah experience yang harrowing dan traumatic, to put it nicely. Saya tahu durasi akan menjadi isu tapi ini Funeral Doom Metal, mana ada lagu pendek-pendek. Sebagaimana terbitan Funeral Doom in general, memang tak larilah daripada feel hiba dan meratap sedih. Saya suka walaupun durasinya cukup menyeksa batin saya. Saya sarankan anda dengar dengan hati terbuka (kalau kali pertama dengar).
IV: The Silence of the Perpetual Choir in Heaven kini terdapat dalam format kaset dan muat turun digital.
FFO: Funeral, Thergothon, My Dying Bride, Anathema, Skepticism