Katatonia – Dance of December Souls
Those who are into death/doom, you probably already know Anathema, Paradise Lost and My Dying Bride (collectively known as the Peaceville Three during their early days) as the pioneers of the genre. Albums such as Serenades (by Anathema), Lost Paradise (Paradise Lost) and As the Flower Withers (My Dying Bride) are highly regarded as monumental for doom/death metal movement, although I'm not quite sure whether these bands are the founders of this genre, but what the hell, my views could be different from you eh.So anyway, beside of these three bands (which emerged in the early 90s), there are handful of bands that also emerged around the same time, but probably got overshadowed by Peaceville Three. Well I could be wrong :p Katatonia is one of the bands formed in the arly 90s and played death/doom in their early albums.I gotta say I never heard of them until recently, and surprisingly they are in the same league of the Peaceville Three. I blame myself for not discovering them earlier!However Katatonia today plays a toned down doom metal somewhat borderline to depressive rock. Geez, I don't know haha.
I must say I totally dig their first full length "
Dance of December Souls
". Katatonia really sounded like the Peaceville Three! Some songs reminded me of Anathema and My Dying Bride, while the guitars are in the veins of early Paradise Lost; dirty and thin. Katatonia, like other doomsters (doomsters?lol), deals with issues such as loss, death,depression and suicide. Typical theme for a doom metal band. If you are expecting a rapid guitar riffing and drum blasting in this album, simply because it's death metal infused with doom metal, well you are dead wrong buddy. My Dying Bride and Paradise Lost might reflected their death metal root in their debut album (My Dying Bride even bordering to a pure death metal in AtFW album), but Katatonia opted to play a slow-to-death death/doom, similar to Anathema's Serenades.
Dance of December Souls was released on the 14th December 1994 (eh, nama album macam refer pada release date je haha-ed) by No Fashion Records with this line up:
Blackheim (Anders Nyström) – Guitars
Lord J. Renkse (Jonas Renkse)- Vocals & Drums
Israphel Wing (Guillaume Le Huche) – Bass
with Dan Swano as guest keyboardist (he also acted as the producer for DoDS)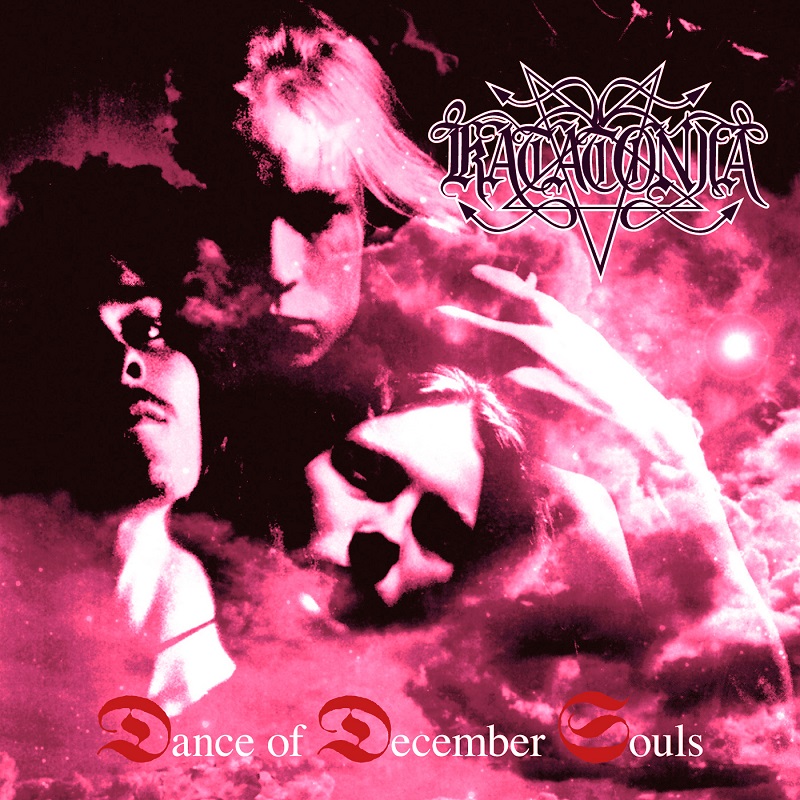 Seven Dreaming Souls (Intro)
Gateways of Bereavement
In Silence Enshrined
Without God
Elohim Meth
Velvet Thorns (of Drynwhyl)
Tomb of Insomnia
Dancing December
I find every tracks in the album are good except the intro, which I think nothing but an ambient noise. I'd say this is a majestic and steady album, with minimal tempo changes. Oh, and depressive too, although not as depressing as any funeral doom metal, say
Funeral
for instance heheh.Traces of anti-religion/god theme is also evident here with songs such as Without God and Elohim Meth (which roughly translated as God is Dead). While the music is astounding, I can't say the same for the lyrics. I think it's awfully written and not that intelligent. However since they are from Sweden, I guess English is probably not their first language (I think they wrote it in Swedish and then translated the lyrics into English,maybe?)which explains why the lyrics are badly written.
I think all tracks are neatly done, except for some drumming parts that seems to be carelessly played, but umm it's just minor flaws. Overall sound is not that 'deep', with guitars seem to lacking sufficient energy, although the melodies are infectious and keep playing in my head even after I stopped listening hohoho. Dan Swano provided nice keyboard melodies that keeps me interested until the last track. I'd say the keyboard is probably one of the driving force of this album. As for the vocals,I think he did a good job, but nothing to shout about though.
I find every tracks in this album is worth for listening but I will only pick the best 3 tracks from this album.

Gateways of Bereavement – weak lyrics, but awesome arrangement. This song sets the mood for the whole album.Depressive dohhh.A very My Dying Bride-ish song.
In Silence Enshrined – Geez, I'm beginning to feel the guitars are pretty much like My Ding Bride. But that's probably just me.Lagu ni penuh emosi wooo hoho.
Velvet Thorns (of Drynwhyl) – The longest track in the album. Depressive. I think I can overlook the weak and silly lyrics, because the music itself is fucking awesome!
I consider this is one of the important album for death/doom genre in general. To those who about to listen to death/doom, this album must be in your playlist!