Jagindas – Orang Biru [EP, 2022]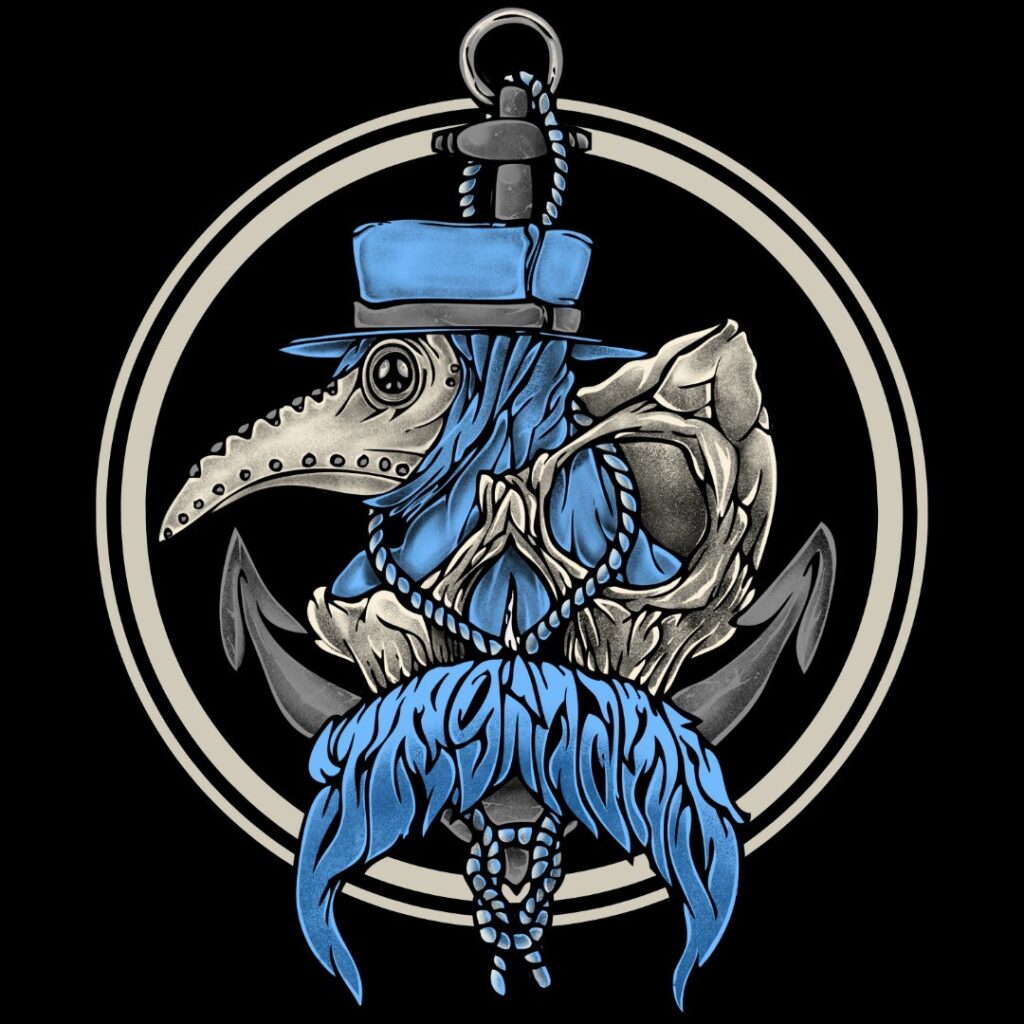 Duo Rock n Roll/Blues Malaysia, Jagindas baharu sahaja mengeluarkan debut EP mereka 'Orang Biru' pada September 2022. Saya sememangnya tidak familiar dengan Rock n Roll/Blues (walaupun Heavy Metal arguably descended from these) tapi saya kira ini adalah pandangan jujur selepas kali pertama mendengar mereka.
Orang Biru dipersembahkan dengan hanya dua orang line-up sebagaimana persembahan live mereka. Jadi Jagindas mempunyai raw touch dan authenticity yang carried over daripada recording kepada live show mereka. Bass noticeably missing daripada mix, namun saya tak hairan pun disebabkan oleh permainan gitar yang penuh attitude (listen to the slide guitar!), hard hitting drumming dan thunderous vocals sudah cukup untuk saya melupakan ketidakhadiran bass. In fact, screw bass. 'Orang Biru' terasa seperti mendengar rakaman dua rakan yang enjoy themselves performing a kick-ass record. Dengan setup yang minimalis, EP ini tidak overpowering each elements sebaliknya wujud secara harmoni. Jagindas terasa seperti band yang memainkan stail Americana sekaligus menjadikan mereka detached daripada realiti scene tempatan. Atau mungkin saja saya yang tak tau lol.
Orang Biru tidak mempunyai lagu-lagu filler memandangkan semua lagu-lagunya mempunyai kekuatan tersendiri untuk menarik pendengar. Personally untuk saya, gaya Rock n Roll/Blues mereka yang eksotik; Americana dengan nyanyian bahasa ibunda feels like breath of fresh air. Don't sleep on this and catch them live whenever you can. Orang Biru adalah bukti muzik Americana boleh 'masuk' sempurna dengan bahasa ibunda on top of the attitude. I love it.
Orang Biru kini terdapat dalam format strim digital.
FFO: The Black Keys, Radio Moscow, Led Zeppelin, The White Stripes