Inno – The Rain Under [Full Length, 2020]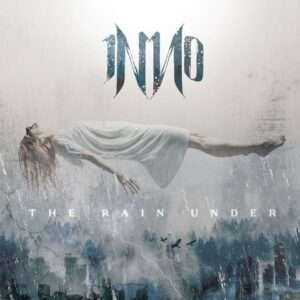 Inno merupakan gabungan veteran daripada band-band besar Itali seperti Fleshgod Apocalypse, Hour of Penance, Stormlord, Novembre dan banyak lagi yang dimulakan pada 2017. Selepas barisan ahli telah lengkap dan puas berkampung membuat rakaman, debut album Inno berjudul 'The Rain Under' bakal menemui pasaran pada 28 Februari melalui Time To Kill Records.
'The Rain Under' menawarkan feel dan stail yang berbeza daripada band asal ahli-ahli Inno (yang majoritinya berkiblatkan Technical Death atau Black Metal), sebaliknya berperisa Gothic, sedikit Doom dan Progressive Metal seakan The Gathering (era Anneke van Giersbergen) dan Theatre of Tragedy (era Nell Sigland). Saya menyukai feel album ini. Ia dark dan despair tapi terasa empowering dengan vokal Elisabetta Marchetti yang cukup strong memberi karakteristik kepada seluruh album. Saya kira dia mempunyai magik dalam memberi drive kepada terbitan ini. Ada masa terasa seperti dibayangi Anneke van Giersbergen, ada ketika macam Lana del Rey pun ye jugak. Semestinya semua ini disokong dengan permainan instruments yang catchy dan memorable yang saya kira tak mengikut sangat formula band Gothic Eropah (yang banyak saya rasa takat beshe-beshe je). Kebanyakan trek adalah mid tempo dengan kepelbagaian yang cukup sukatan tanpa perlu nak show off skills.
Sukar saya nak pilih trek terbaik untuk 'The Rain Under' lantaran ia sebuah produk yang well thought, bukan sekadar 'buat band tangkap muat main cookie cutter Gothic Metal' punya stail. Tapi kalau nak pilih, trek 'Scorched' menjadi medan vokalisnya menayangkan range dan cukup expressive dengan permainan instruments yang paling mantap. Ini adalah band yang dark tapi beautiful, saya mengharapkan Inno mengekalkan momentum dan kesungguhan begini dalam release akan datang.
FFO: The Gathering, Anathema, Katatonia, Paradise Lost
#darkmetal #gothicmetal #progressivemetal #inno #therainunder #italy #timetokillrecords