Haunted Cenotaph – Abyssal Menace [Full Length, 2020]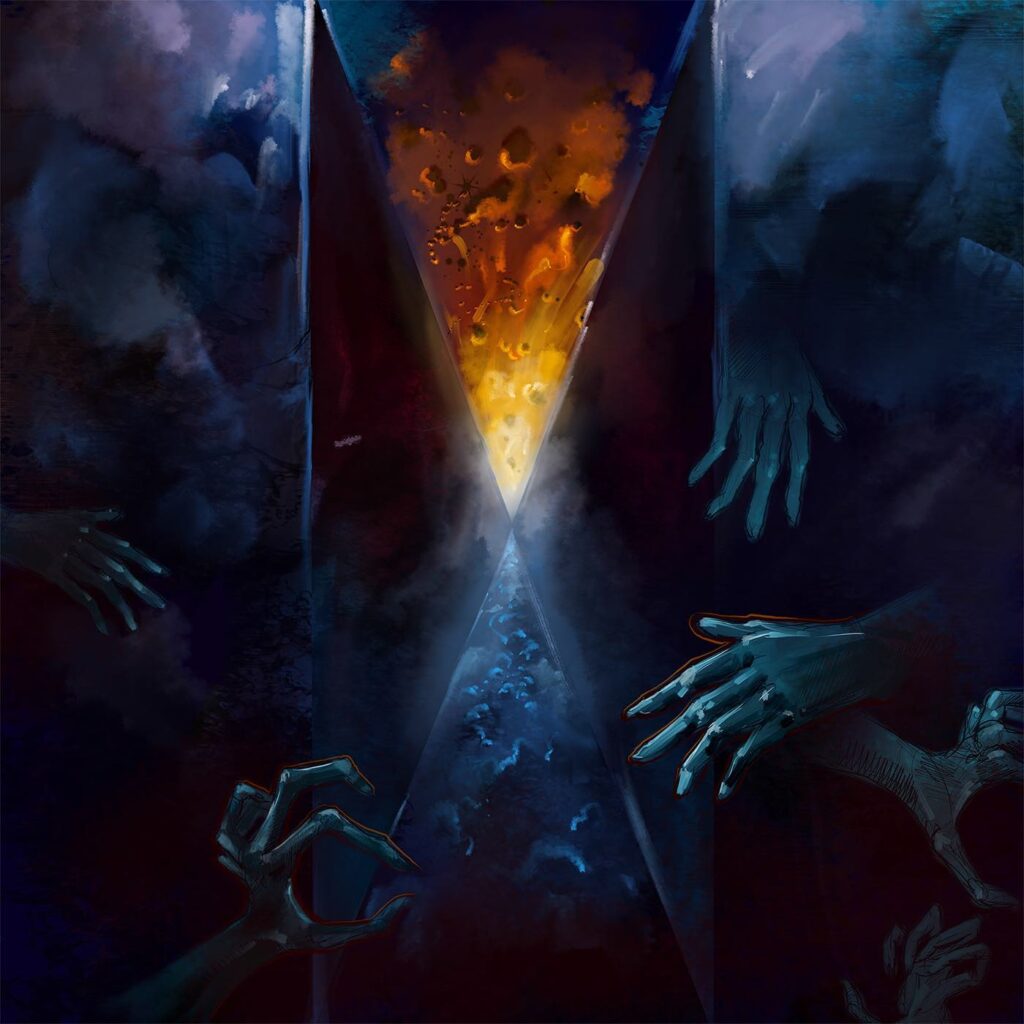 Saya mempunyai soft spot untuk band Doom/Death Metal. Dengan sound yang berat bertan-tan dimainkan pada crawling pace (dan ada masa meletus macam roket), there's a certain charms to it, terutamanya riff yang diulang terasa macam hypnotic. Haunted Cenotaph dari Poland memainkan Doom/Death Metal yang berperisa klasik (ada yang letakkan stail ini sekelas dengan OSDM, they're not wrong!) dan telah mengeluarkan album sulungnya berjudul 'Abyssal Menace' melalui Redefining Darkness Records.
Buat yang pertama kali mendengar Haunted Cenotaph, atau Doom/Death for the matter of fact, anda akan mendapati yang songwritingnya berkisar pada riff yang simple tapi chunky dan berat serta bass yang tebal sesuai dengan tempo merangkak yang mereka employ. Sungguhpun begini, vokal yang bergaung melengkapi permainan serba simple dan membangkitkan feel yang grim dan terrifying selain daripada (I cannot stress this enough) throwback kepada era Doom/Death early 90an; basic but menacing tanpa perlu gimik yang merapu. Dengan tendency mereka untuk replicate Doom/Death di awal era 90an, Haunted Cenotaph terasa berlainan sekali berbanding band-band Doom/Death Metal yang saya ketahui (ini pendapat peribadi saya lah) di pasaran. Mendengar Haunted Cenotaph adalah an acquired taste, lebih-lebih lagi jika anda tak berapa familiar dengan stail yang primitif ini. Saya fikir otai-otai yang meminati Asphyx, Tiamat dan barangkali boleh in dengan stail sebegini.
Abyssal Menace kini terdapat dalam format kaset (jumlah terhad) dan muat turun digital.
FFO: Tiamat, Asphyx, Autopsy, Cianide