Foetal Juice – Gluttony [Full Length, 2020]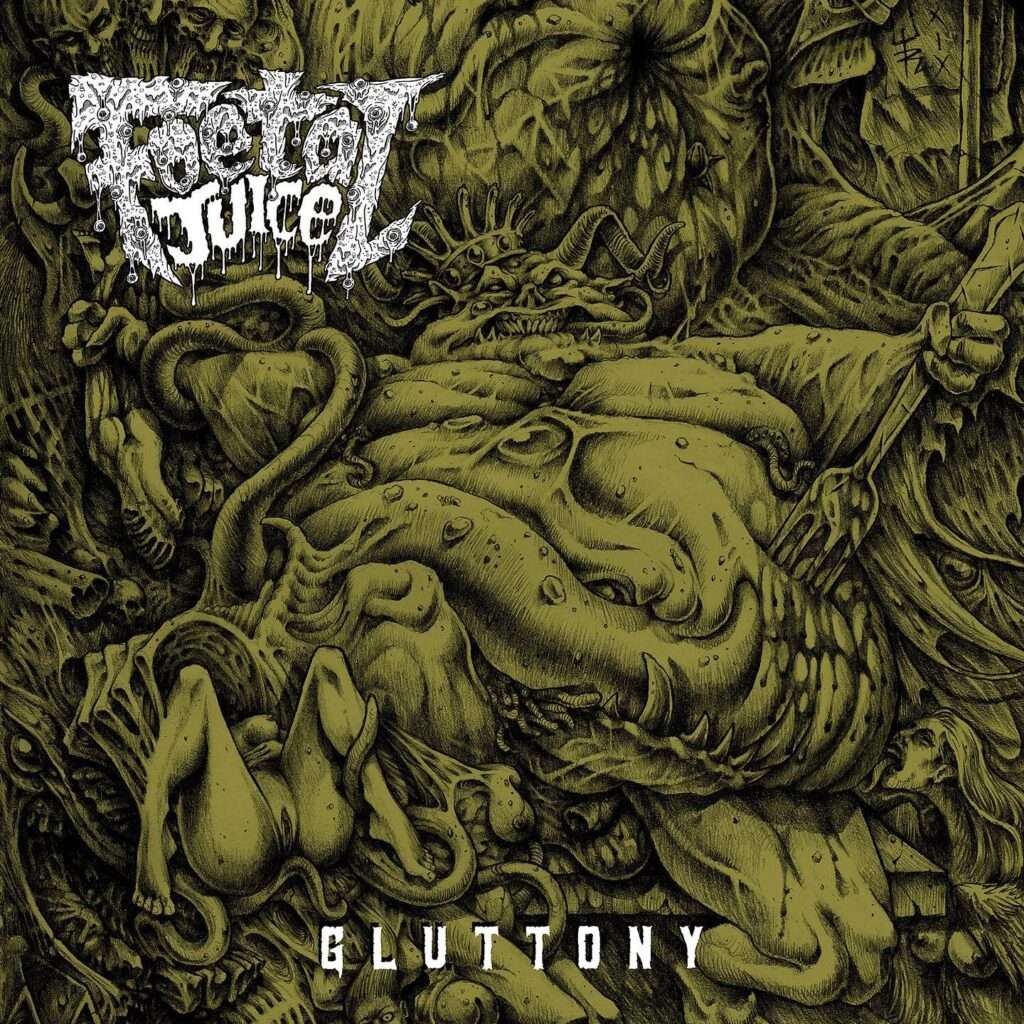 Mendengar keluaran terkini unit Death Metal UK ini bagaikan memandu kereta menuruni bukit; luar kawalan, adrenaline pumping dan keeping you at the edge of seat. Gluttony diterbitkan melalui Gore House Productions pada 12 Jun 2020.
Gluttony adalah explosive, no-nonsense punya terbitan. Kaki Death Metal pasti menggelinjang gembira dengan dinamik album ini yang tak kenal erti berhenti. Saya menyukai tone gitar Foetal Juice yang solid (macam slab of brick) disulam permainan dram yang serba maniac tapi bersih tanpa perlu berbunyi obverproduced. Vokal pulak mengingatkan saya kepada Corpsegrinder, terus tak sengaja menyamakan mereka ni macam Cannibal Corpse, cuma berbunyi lebih moden dengan produksi yang sedap (tanpa perlu berbunyi macam mesin).
Walapun saya menyukai overall tone album ini yang balanced antara brutal, technical dan ada sentuhan groove sedikit, Gluttony sebenarnya berada dalam familiar territory. Death Metal moden yang kemas, tapi tidak berapa adventurous dalam meneroka approach baharu. Personally, saya tak kisah pun. Yang penting Gluttony memang ganas tahap tercabut muka, dan sesuai dibuat jadi gym playlist untuk leg day!
Gluttony kini berada di pasaran dalam format CD.
FFO: Vader, Master, Entombed, Malevolent Creation