Fleshbore – Embers Gathering [Full Length, 2021]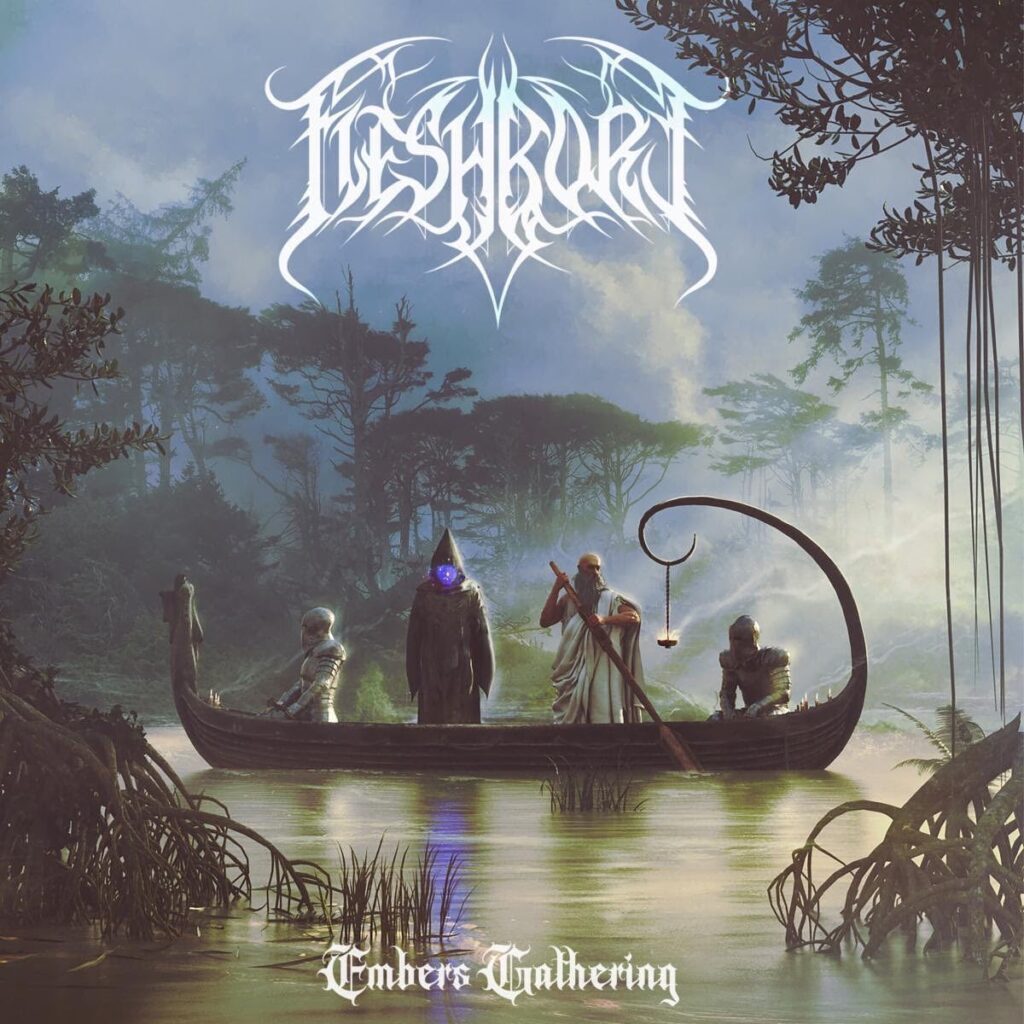 Album penuh pertama pasukan Technical Death Metal dari AS, Fleshbore yang berjudul 'Ember Gathering' ini sememangnya berpesta dengan elemen teknikal yang menggalakkan pendengar menjadi ganas di pit sampai tercabut tulang belakang. Album ini dikeluarkan melalui Innerstrength Records pada tengah Ogos 2021.
Right of the bat, Embers Gathering dibuka dengan strok dram berinspirasikan Jazz kemudian meletus kepada full-blown Tech Death Metal yang bergerak bagaikan well-oiled engine. Yang lebih parah, ianya cukup relentless dengan paluan pedal berkembar jitu membedil, dengan gitar berpesta memainkan riff Tech Death yang disorienting tanpa belas ihsan disambut lantunan bass menggetar pendengaran. Vokal cukup bertenaga dengan pekikan garang berselang-seli dengan pig squeal. Senang cakap, kalau anda Mat Metal yang cerewet, this album might tick all your boxes.
Pada saya Embers Gathering memberi pengalaman audio yang padu sekalipun stail mereka tidaklah original mana pun. Kalau ikutkan memang ada beberapa pengaruh kedengaran daripada The Faceless dan Cattle Decapitation; kedua-duanya band yang memang ganas tahap face-ripping dan back-breaking punya brutality. Yang penting ia bukan mindlessly executed, atau dalam bahasa senangnya, jadi brutal semata-mata brutal. Sebaliknya mempunyai dinamik dan feel yang sentiasa konsisten dalam setiap trek. Embers Gathering mungkin mampu menarik pendengar Tech Death Metal di luar sana.
Embers Gathering kini terdapat dalam format CD dan muat turun digital.
FFO: The Black Dahlia Murder, The Faceless, Sylosis, Cattle Decapitation, Revocation.