Earthshine – My Bones Shall Rest Upon the Mountain [Full length, 2021]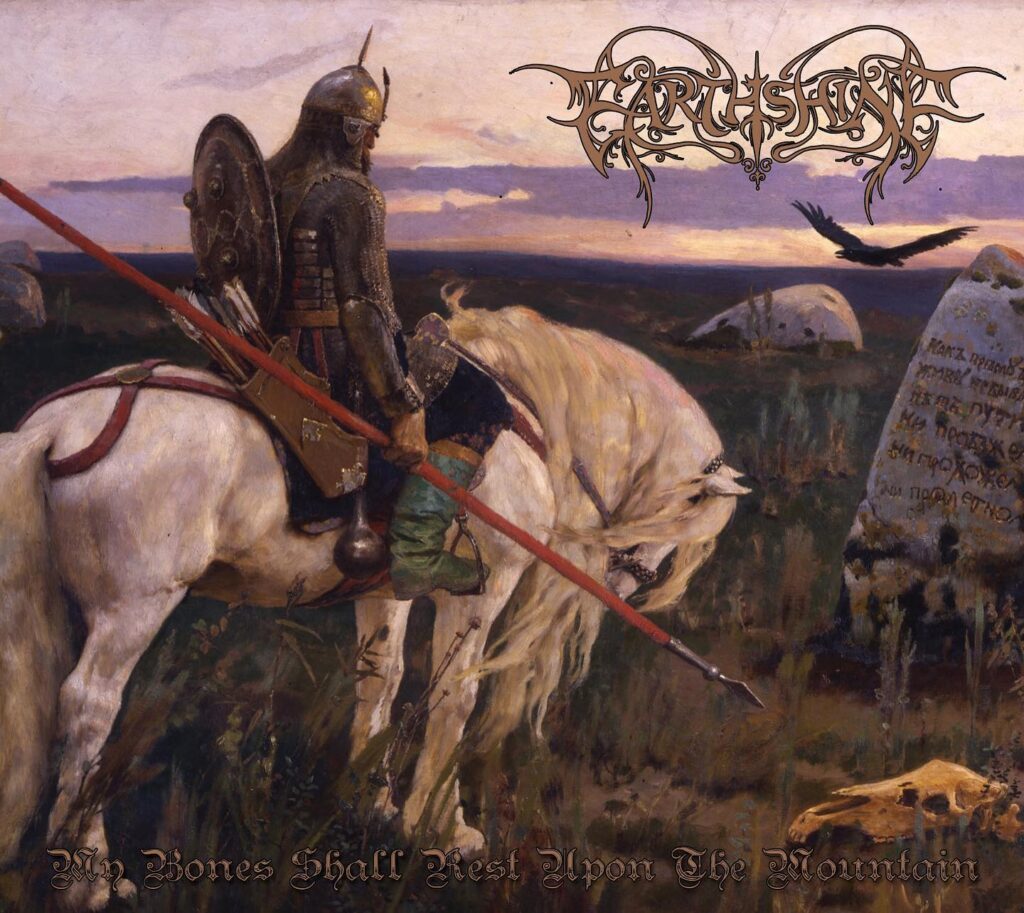 Ugh! Band Australia ini mempunyai sound yang berat dan draggy namun bermelodik untuk dilayan! Earthshine adalah duo adik-beradik yang memainkan Atmospheric Doom/Black Metal berasal dari Australia. Mereka baru sahaja mengeluarkan album penuh kedua yang berjudul My Bones Shall Rest Upon the Mountain melalui Northern Silence Productions pada 26 Februari 2021.
6 trek yang bertempo perlahan yang berkerak Doom Metal, kaya dengan build-up dan soaring delicate melodies alternating between melancholy dan sorrowful berpaksikan Atmospheric Metal. Jelas sekali 'My Bones' membawakan tema yang menyayat hati dan terpalit dengan harapan bila mendengar songwriting mereka yang desperate dan mendambakan sesuatu yang lebih baik.
Rakaman 'My Bones' hairannya terasa bass heavy, dan beberapa tempat dalam album ini terasa terkemut. Sekaligus menutup beberapa potensi lagu-lagu yang enak dilayan apabila instruments berlaga-laga untuk tampil lebih prominent. Beberapa ambient passages dalam album ini mengingatkan saya kepada Agalloch dan Panopticon yang berupaya menjentik emosi Mat Metal untuk menitiskan sedikit air mata. To be honest, ini adalah elemen terkuat mereka; keupayaan menulis riffs yang merenggut jiwa namun masih mampu jadi garang. Sayangnya, kemampuan ini tidak berapa diperkembangkan dalam semua trek. Pilihan saya adalah A Warm Place with No Memory dan When I Die I Shall Return yang cekap memandu emosi dengan guitarworks yang catchy. Jika anda pendengar Doom Metal yang inginkan perisa Atmospheric/Post Metal, bolehlah dengar album terkini Earthshine.
My Bones Shall Rest Upon the Mountain kini terdapat dalam format CD dan muat turun digital.
FFO: Agalloch, Sylvaine, Wood of Ypres