Dramanduhr – Tramohr [Full Length, 2022]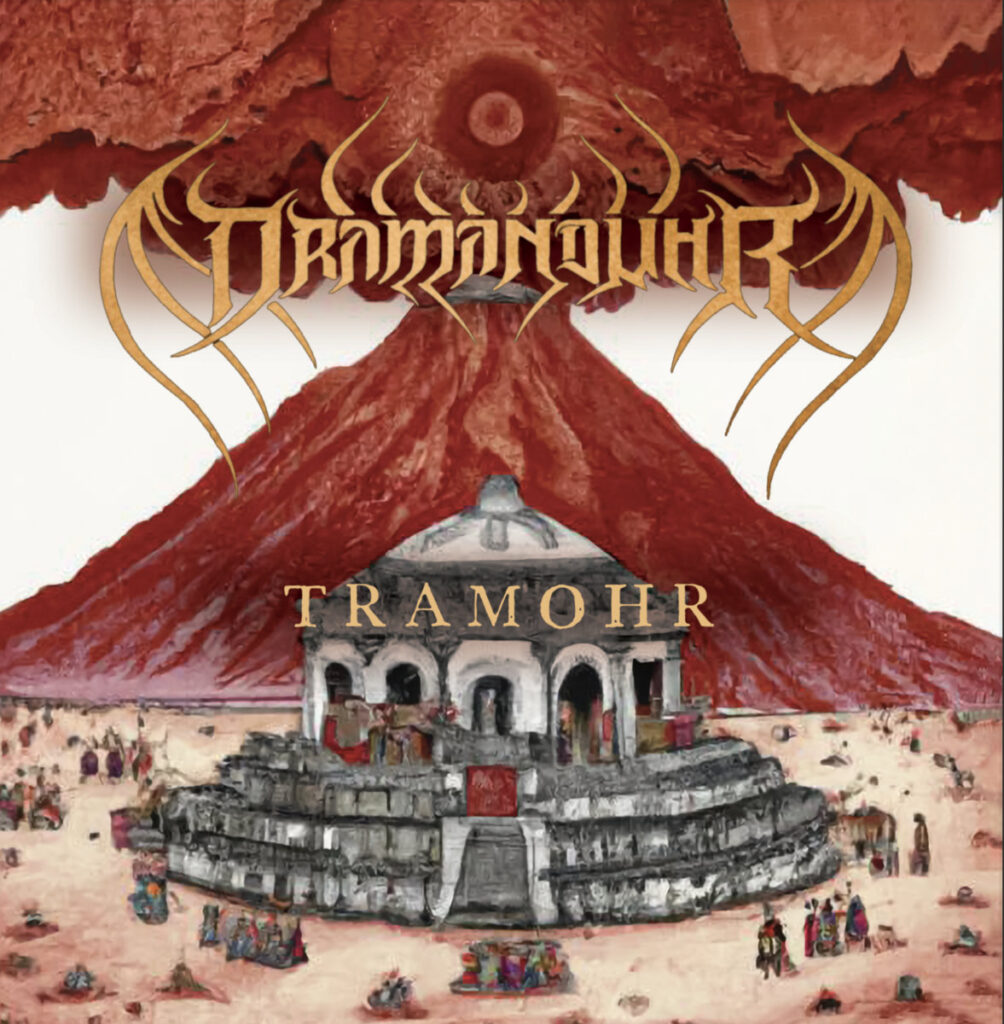 Saya sentiasa terbuka kepada stail muzik Metal yang non-standard memandangkan susah nak jumpa terbitan yang weird tetapi menarik. Untuk bulan ini, saya mendengar keluaran Dramanduhr, satu projek Avantgarde Metal dari Itali yang berjudul Tramohr dikeluarkan melalui Bloodrock Records dan Nero Corvino.
Menariknya Dramanduhr menyanyi dalam bahasa Dahrmonium yang merupakan bahasa buatan atau speaking in tongues (boleh wiki nanti). Tramohr menampilkan approach muzik yang mempunyai feel regional, terutamanya Mediterannean yang sekali dengar banyak muzik folk disulam muzik Metal yang mempunyai clean vocals yang manly dan epic. Vokal dalam Tramohr mengingatkan saya kepada vokalis Ulver/ex-Arcturus/ex-Borknagar iaitu Garm selain ICS Vortex (ex-Dimmu Borgir/Borknagar/Arcturus) dan David Gold (Woods of Ypres).
Muzik Dramanduhr berbunyi dan seakan berinspirasikan ritual dan puji-pujian kepada kuasa ghaib dari dimensi asing; hence the usage of clean vocals seakan liturgy, dengan riffs gitar yang agak simple namun evocative dan mempunyai bunyian berpengaruhkan regional folk music. Pada saya vokal dalam album ini adalah the strongest point yang berbunyi epic dan penuh. Tramohr sebagai debut album mungkin rough around the edges namun konsepnya yang menarik tidak patut diperlecehkan. Saya berharap terbitan Dramanduhr di akan datang akan menjadi lebih kompleks dengan direction yang lebih jelas serta songwriting yang memorable, so this is just a beginning.
Tramohr kini terdapat dalam format CD dan muat turun digital.
FFO: Ulver (era Kveldssanger), Solefald, Rotting Christ, Enslaved