Dismalimerence – Tome 1 [Full Length, 2020]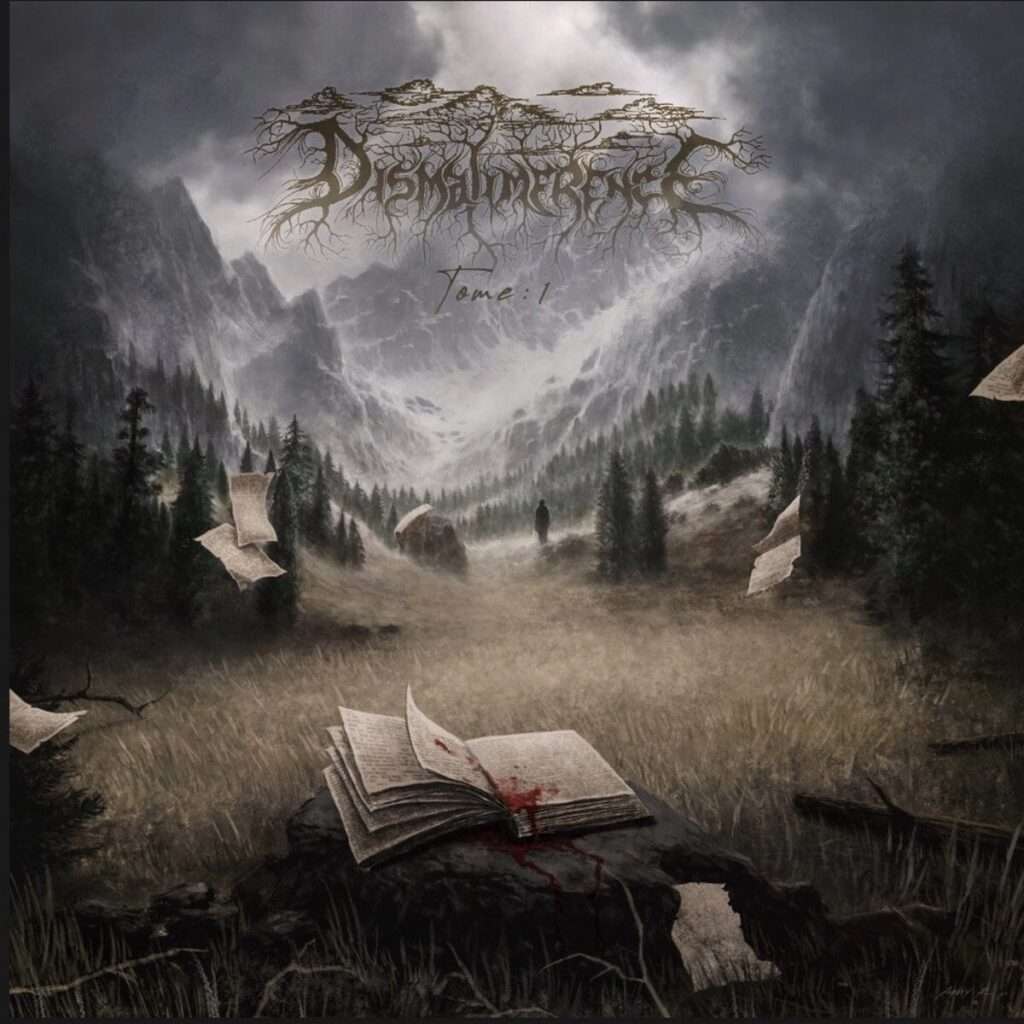 Band Astmospheric Black Metal dari Chicago bernama Dismalimerence ni menarik perhatian saya dengan debut album penuh mereka yang berjudul Tome 1 diterbitkan melalui Transcending Records pada 26 Jun 2020.
Tome 1 adalah Black Metal gaya American yang blistering dan powerful. Saya keliru di awal-awal mendengar Tome 1 kerana merasakan ini tak mengikut acuan saudara Black Metal mereka (specifically Scandinavia) di Eropah. Dengan sentuhan Post/Shoegaze yang begitu obvious dan arrangement yang lebih cenderung kepada gaya Cascadian Black Metal ala Panopticon, Falls of Rauros dan Wolves in the Throne Room, Tome 1 terus menjadi kegemaran saya. In fact, Dismalimerence terasa seperti mendengar Falls of Rauros.
Saya menyukai album ini yang agresif tapi pada masa yang sama membawa feel melankoli; satu trait yang sering dijumpai dalam band-band Post/Atmospheric Black Metal. Guitar works yang bervariasi, daripada stail Black Metal berapi hingga kepada dinamik Post-Metal yang membangkit rasa sedih, teriakan yang berdesing kepada drumming yang relentless. Ada masa keyboard pun menyelit untuk bagi feel atmospheric.
Seperkara yang saya perasan, terdapat beberapa bahagian dalam album ini yang menyelitkan chugging ala breakdown. Lepas tu tiba-tiba masuk part clean passage macam Post-Rock Huh, neat. Takdelah out of character, saya rasa ia adalah percubaan yang not bad. Saya cuma merasakan mixing album ini kurang best, terasa mendap apabila semua instrument bermain sekali, terasa macam masing-masing struggle to be heard. Overall Tome 1 adalah terbitan Atmospheric Black Metal yang harsh tapi beautiful dengan beberapa kelemahan yang boleh diperbaiki.
Tome 1 kini terdapat dalam format muat turun digital dan piring hitam.
FFO: Falls of Rauros, Panopticon, Wolves in the Throne Room