Cult Burial – Cult Burial [Full Length, 2020]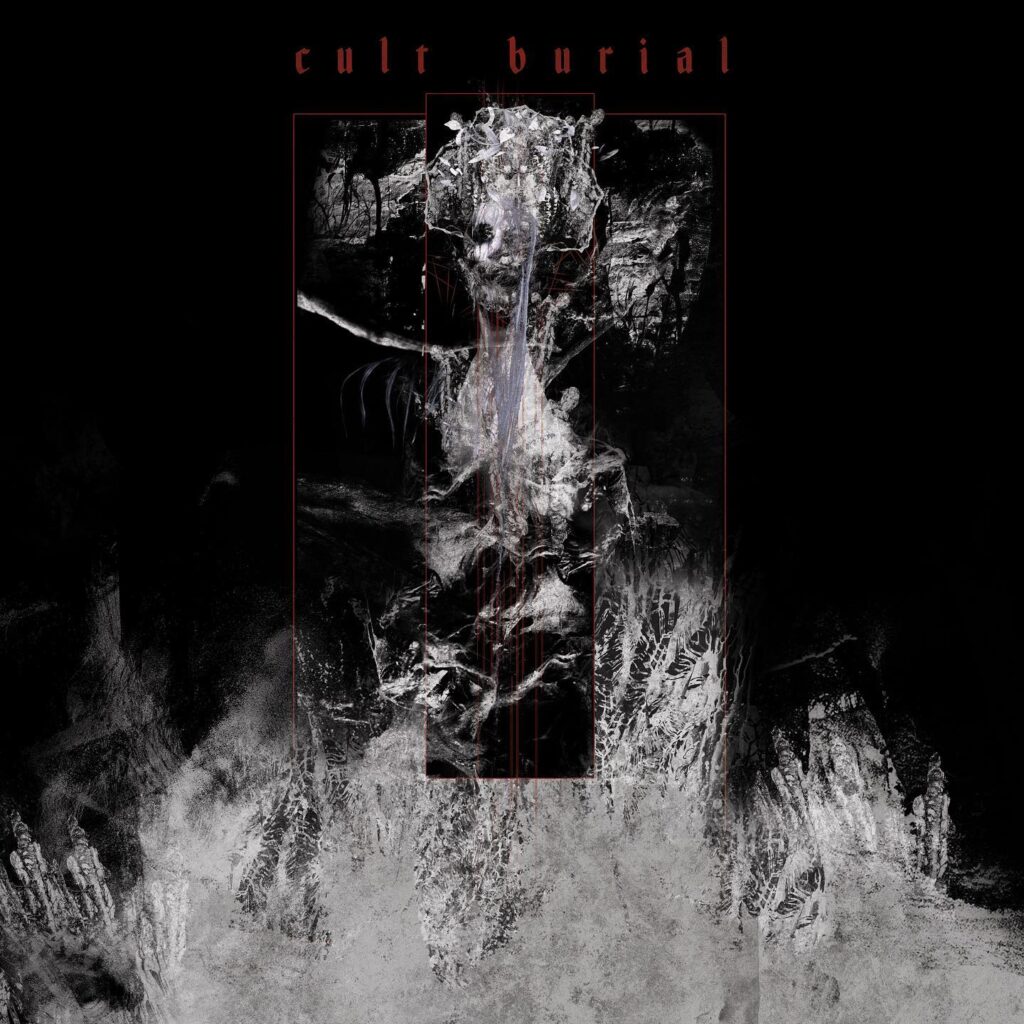 Album sulung pertama band Black/Death Metal, Cult Burial ini sebenarnya membuat saya menggaru kepala. Rasanya macam banyak influences yang bercampur-baur dalam satu album membuat saya susah nak pinpoint stail sebenar mereka.
Cult Burial menawarkan 9 trek yang dikeluarkan sendiri oleh band ini. Seperti yang saya nyatakan, band dari United Kingdom ini draw influences dari pelbagai sumber, namun yang paling jelas sekali adalah gaya Black/Death Metal yang dipermodenkan. Saya cakap moden kerana ada certain part dalam album ini yang utilize pig squeal dan chugging ala Slamming, kemudian berbaur Black Metal ala Dark Funeral, kemudian di tempat lain seperti UK Death Metal bergaya Bolt Thrower dan banyak lagi. I guess when you fuse a lot of stuff, bolehlah dipanggil moden!
Cult Burial adalah terbitan yang pantas dan furious, namun disebabkan lack of focus (masalah biasa untuk mana-mana band dengan album pertama) ia berakhir berbunyi seperti Black/Death Metal yang generic. Mereka tidak mempunyai masalah untuk craft muzik yang berapi, cuma seakan struggle untuk membentuk stail sendiri dengan vibe yang seakan meloncat-loncat apabila fluctuate dari satu stail ke stail yang lain. Ia terasa awkward dan bagaikan shoddily put together. Atau mungkin saya saja yang tak biasa dengan stail Black/Death Metal mereka. Saya cadangkan, anda dengar sendiri dan nilaikan persembahan Cult Burial ini.
Cult Burial kini terdapat dalam format CD, piring hitam, dan muat turun digital.
FFO: Anaal Nathrakh, Bolt Thrower, Dark Funeral