Crippled Black Phoenix – Ellengæst [Full Length, 2020]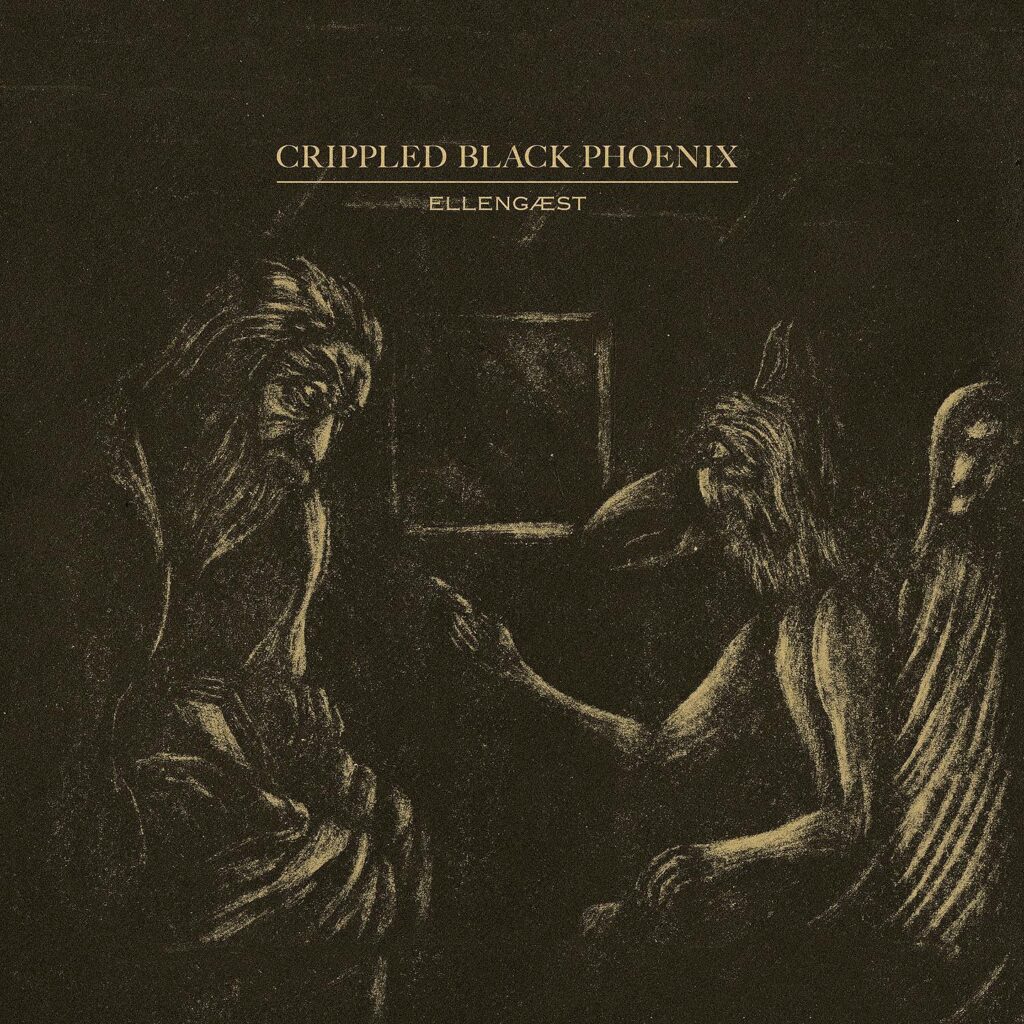 Crippled Black Phoenix, band Post/Experimental Rock kendalian Justin Greaves (ex-Electric Wizard, ex-Iron Monkey, ex-Borknagar) telah kembali dengan album terkini berjudul Ellengæst melalui Season of Mist.
Saya tidak familiar dengan stail bawaan Crippled Black Phoenix, tapi saya rasa band ini lebih kepada genre bending (apatah lagi incarnation terbaru mereka sebenarnya menjauhi apa yang pernah mereka lakukan) memandangkan ia kaya dengan pelbagai bunyi, dari post-rock, sludge, avant-garde, post-punk, gothic semua dirojakkan. Apath lagi dengan penampilan istimewa daripada ramai teman pemuzik seperti Vincent Cavanagh (Anathema), Gaahl (ex-Gorgoroth, Wardruna) dan Jonathan Hultèn (Tribulation), boleh dikatakan Ellengæst berbunyi diverse yang mengingatkan saya kepada Ulver.
Saya menyedari recurring element dan theme dalam Ellengæst adalah feel yang muram dan duka yang menjalar dalam setiap trek, malah disahkan oleh Crippled Black Phoenix yang Ellengæst berkisar kepada internal struggles yang dihadapi oleh kita semua (dan CBP mengalami masalah line-up di awal rakaman Ellengæst). Macam kena pulak dengan situasi pandemik sekarang, saya rasa terkesan pulak. Dan Ellengæst bagaikan soundtrack kepada suasana yang sukar ini. Dengarkan saja 'The Invisible Past' sebagai contoh, vokal yang crooning menceritakan keinginan menjadi bebas semula. Dengan feel yang melankolik di first half kemudian meletus kepada build up yang harsh post-rock ala God is An Astronaut. Beautiful, sungguh-sungguh beautiful.
Saya perlu memuji diversity sound yang ditampilkan. Ia nampak cantik terletak dan bergerak smooth tanpa rasa dipaksa. Dengan feel yang ditampilkan, Ellengæst terasa grand and carefully written, terutamanya kontras antara quiet and loud yang evident di beberapa lagu. Jika anda jenis adventerous untuk mendengar bagaimana band yang terdiri daripada individu dalam band Metal mampu menjadi diverse, anda perlu dengar Ellengæst hari ini.
Ellegæst kini terdapat dalam format CD, piring hitam, kaset, dan muat turun digital.
FFO: Ulver, God is an Astronaut, Mogwai