Ceremonial Bloodbath – The Tides of Blood [Full Length, 2020]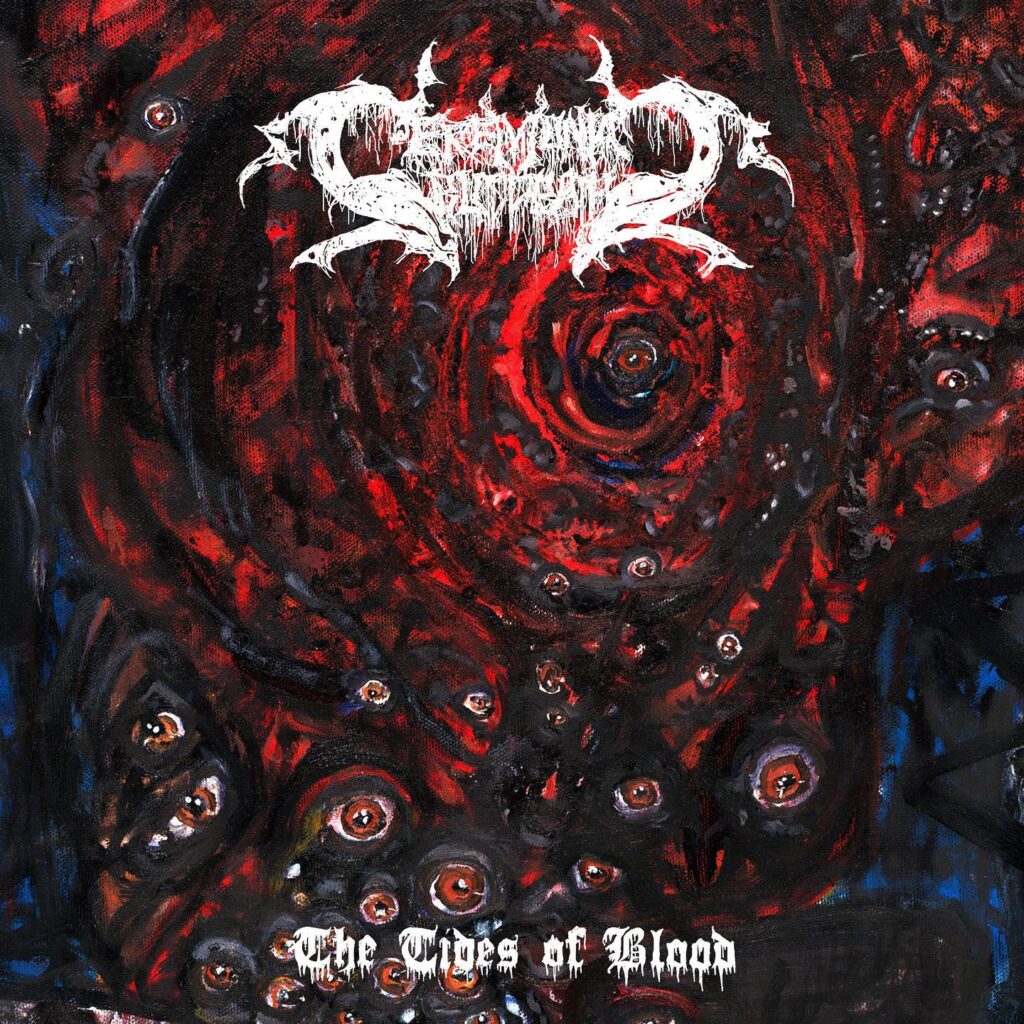 Jarang ada album yang buat saya terrified. But I guess this is one of the rare instances. Saya mendengar album terkini Ceremonial Bloodbath berjudul 'The Tides of Blood' dengan rasa uncomfortable dan cuak. Album sulung mereka ini diterbitkan oleh Sentient Ruin Laboratories.
Jadi apa yang buat saya terkejut? Ini adalah Black/Death Metal yang low end, busuk, bernanah, keji dan berperisa bangkai. Dengan opening yang rumbling seakan berada dalam movie horror, hinggalah kepada trek berperisa Black/Death yang chaotic dan savage. Saya tidak merasakan yang album ini teknikal pun, cuma cara lagu-lagu yang ditulis bagaikan mempunyai satu matlamat: kemusnahan total melalui sonic torture. Jarang sekali ada melodi melainkan solo gitar minimal di beberapa tempat, selainnya adalah bunyi-bunyi kemusnahan yang keji seakan mengheret pendengar ke jurang gelap. Saya sarankan anda dengar dengan headphone untuk bersedia dihambat ke lembah kehinaan dan ketakutan.
Dengan vokal yang demonic, riff gitar yang berbunyi sebu, drumming yang savage dan atmosphere yang uncomfortable, Ceremonial Bloodbath memberikan listening experience yang seakan terjerumus ke gaung dengan endless darkness dan hopelessness. Jalinan sound War Black Metal dan Doom/Death Metal era 90an ini seakan menjadi sekalipun penuh dengan rasa uncomfortable. Hnghhh, benci betul namun enak didengar kalau bukan di waktu tengah malam. Messy, bangkai dan keji, just like the way I like my Black/Death Metal should be.
The Tides of Blood kini terdapat dalam format piring hitam, kaset, dan muat turun digital.
FFO: Blasphemy, Beherit, Revenge, Portal