Barbaric Horde – Barbaric Hammer Fist [Full Length, 2022]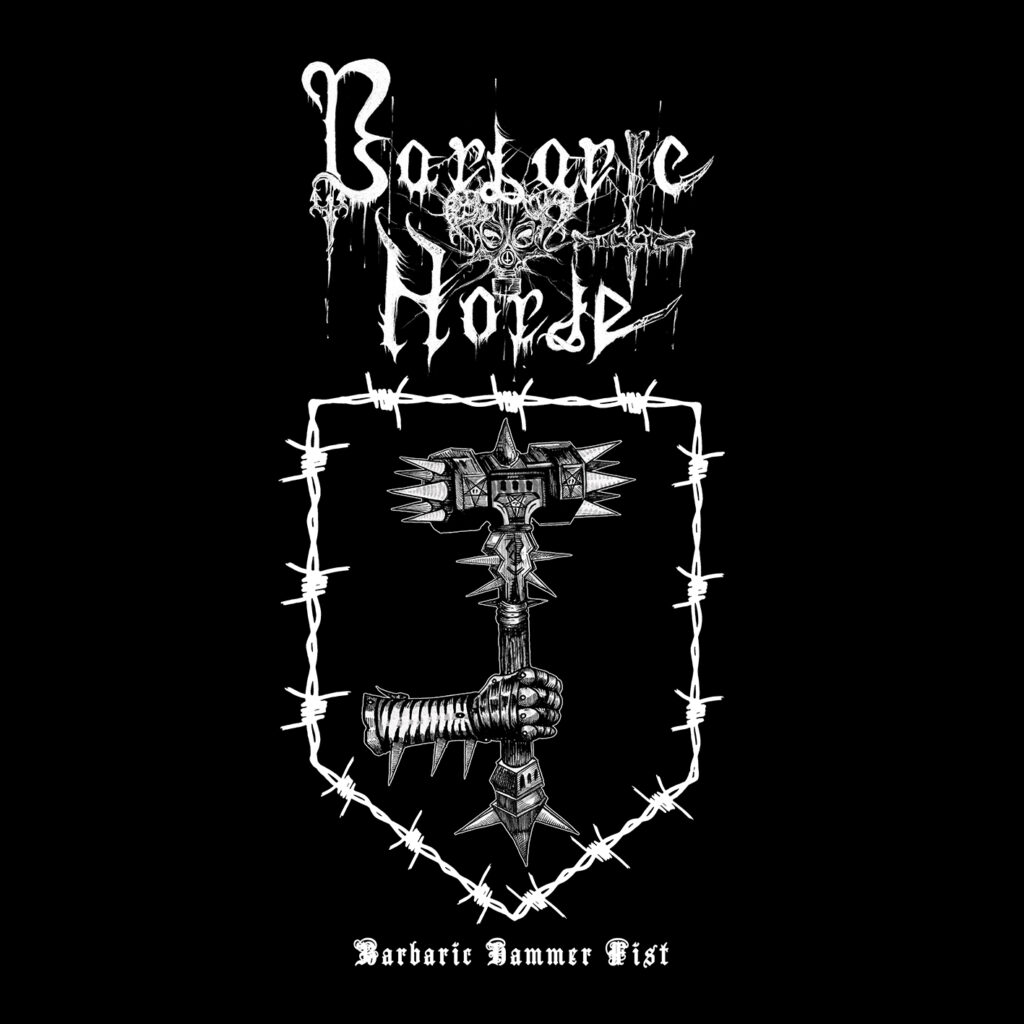 Geng gasar Black/Death Metal Portugal, Barbaric Horde baharu saja mengeluarkan album penuh terbaru mereka, 'Barbaric Hammer Fist' melalui Godz ov War Productions. Ini adalah terbitan Black/Death Metal yang pekat dengan pengaruh Revenge dan Blasphemy (antaranya) yang didemonstrasi melalui kualiti rakaman lo-fi dan vibe yang bestial, selain daripada berbunyi kering dan destructive.
Jelas sekali, ia memang bising dan bukan accessible untuk semua namun extremely membuka selera untuk brader-brader yang into bunyi Black/Death Metal ala Revenge.Gitar yang berdesing, hentaman blastbeat yang primitif serta sloppy, disusuli teriakan vokal yang barai dan songwriting yang simplistic (yang hanya nak kejar menjadi laju dan ganas). Jika apocalypse mempunyai soundtrack, saya jamin ini berpotensi menjadi runut bunyinya. Ada sesuatu tentang album ini yang memberi vibe 'aku tak peduli' dengan produksi yang barai dan permainan yang sloppy namun cukup agresif untuk membantai pendengaran kiri dan kanan.
Barbaric hammer Fist tidak seperti berminat untuk meninggalkan impression yang mereka ini pakar bermuzik dan teknikal, sebaliknya hanya ingin melampiaskan kemarahan dan mengagungkan kemusnahan serta meletakkan pendengar in the center of destruction. Sememangnya barbarik and I'm loving it, walaupun anda mendapati by the time on the 5th track playing, semuanya berbunyi sama saja. Yang penting, get destroyed!
Barbaric Hammer Fist kini terdapat dalam format CD, piring hitam, kaset dan muat turun digital.
FFO: Revenge, Conqueror, Blasphemy, Adversarial