…And Oceans – Cosmic World Mother [Full Length, 2020]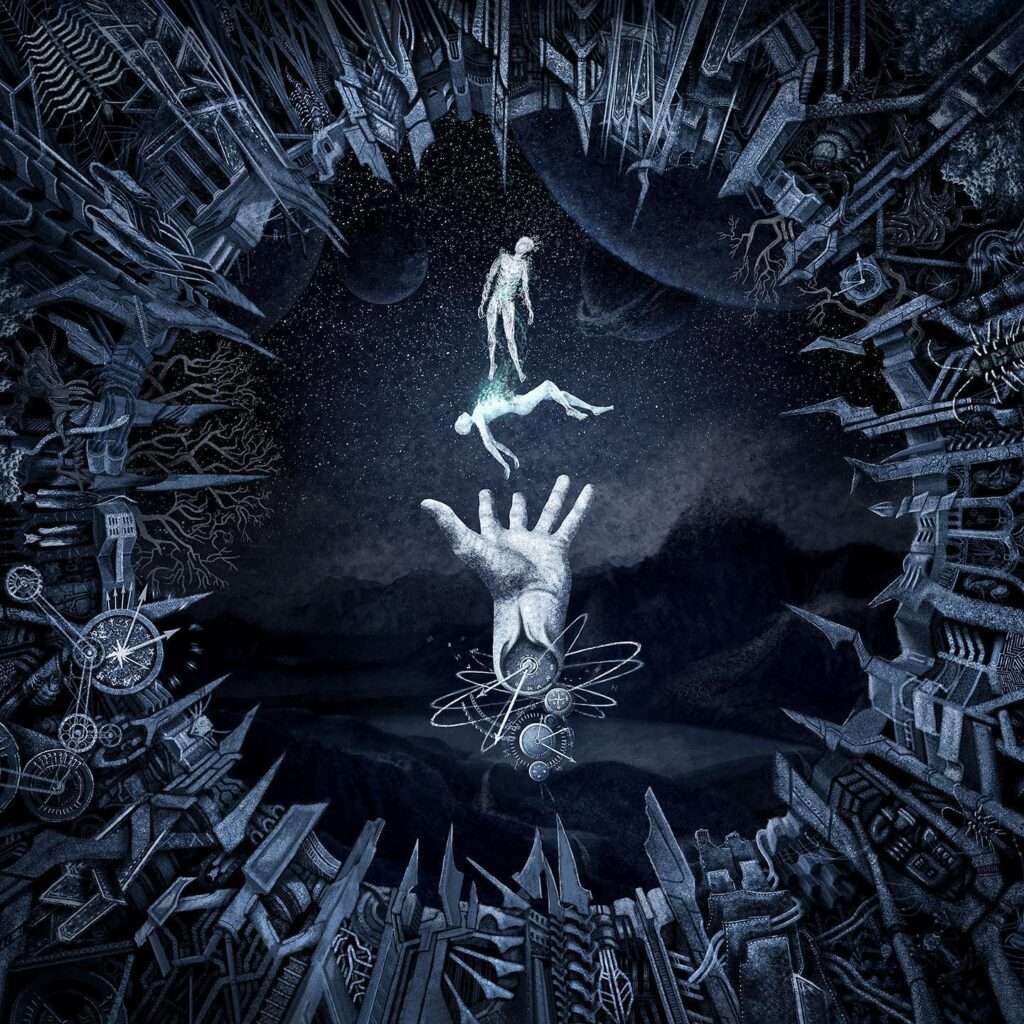 Band Black Metal Finland yang kerap bertukar identiti ini kembali kepada moniker asal yang menaikkan nama mereka di pertengahan 90an dan mengeluarkan album penuh Cosmic World Mother pada 8 Mei 2020 melalui Season of Mist.
Kembali kepada nama asal juga menandakan mereka meninggalkan sound Industrial Black Metal dan kembali kepada stail ala album Dynamic Gallery of Thoughts, tetapi lebih refined dan matang. Terdapat jugak jejak electronics terutama pada trek Cosmic World Mother namun ia hanya sekadar sekejap-sekejap saja.
Dengan drum blasting yang bertalu dan precise bagaikan piston enjin, diperhebat keyboard works simfonik (dan juga subtle hints of electronics) yang melengkapkan permainan gitar yang intense dan lontaran vokal oleh Vreth (vokalis Finntroll rupanya!), Cosmic World Mother bagaikan throwback kepada era gemilang Symphonic Black Metal 90an mereka sewaktu mereka sebaris dengan Emperor, Dimmu Borgir dan Limbonic Arts.
Cosmic World Mother terasa padat lantaran penulisan riff dan struktur lagu-lagunya yang well thought and executed. Maksud saya, ia masih Symphonic Black Metal 90an tetapi dengan gaya produksi yang lebih baik dan dikemaskini dengan sedikit imaginasi. Senang cakap, benda dah baik buat apa nak tukar? Cuma perbaiki dan sesuaikan dengan zaman pun dah okey. Ini adalah comeback yang gempak.
Cosmic World Mother terdapat dalam format CD, piring hitam, kaset dan muat turun digital.
FFO: Dimmu Borgir, Emperor, Limbonic Art, Old Man's Child