All My Sins – Lunar/Solar [EP, 2020]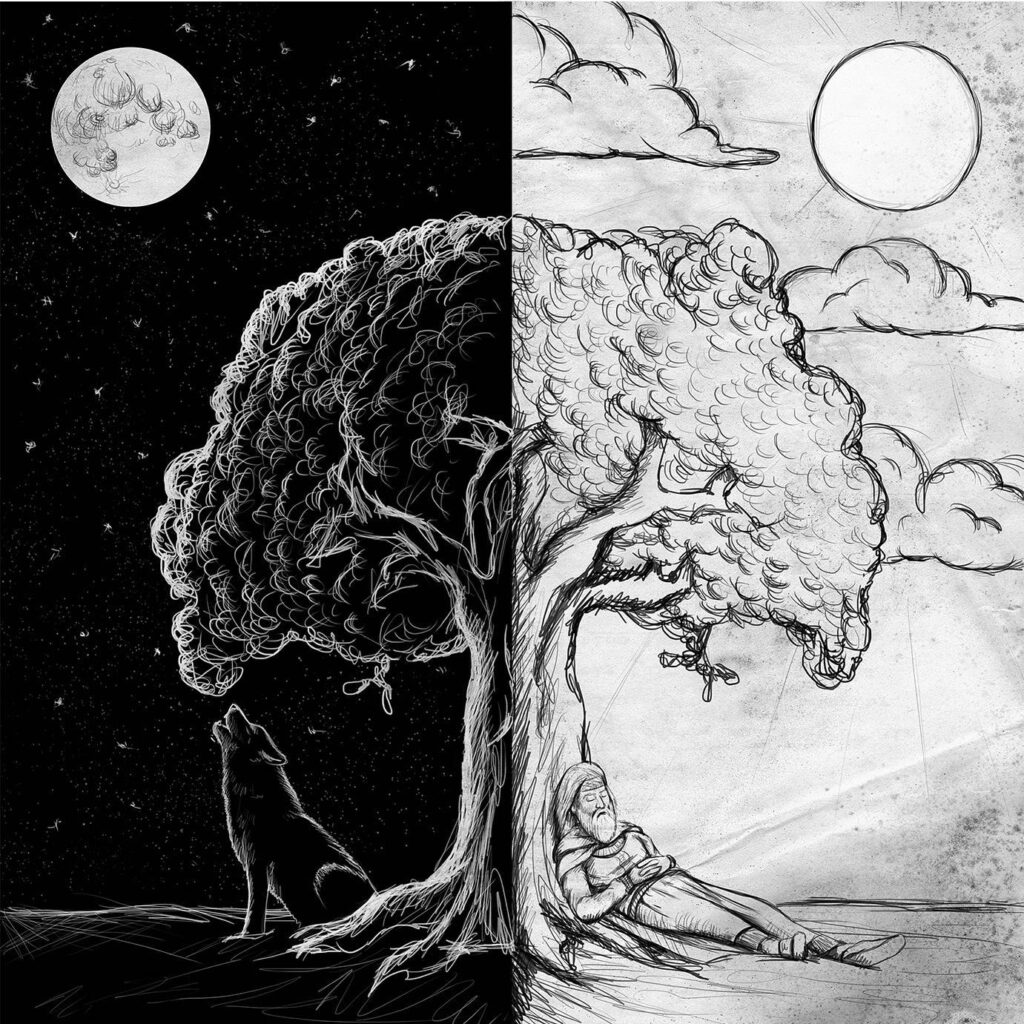 Lunar/Solar merupakan EP empat trek daripada duo Pagan Black Metal dari Serbia yang dikeluarkan pada 2017 melalui Black Death Productions. Ini merupakan terbitan comeback selepas menyepikan diri selama 13 tahun.
Dengan durasi sekitar 20 minit, All My Sins memanfaatkan setiap ruang yang ada untuk mendemonstrasikan kemampuan mereka untuk craft muzik Black Metal yang membangkitkan semangat zaman silam dan budaya South Slavic mereka melalui intro yang sekadar plucking gitar yang clean diiringi keyboard membangkitkan feel sepi di waktu malam. Instead of giving you the creepy vibe commonly associated with Black Metal, saya merasakan EP ini lebih kepada connection mereka kepada fenomena siang dan malam serta kesannya kepada kita.
Trek kedua dan ketiga pula terus membawa pendengar kepada letusan Black Metal yang intense. Jelas sekali ini Black Metal yang bermelodi, kalau judging daripada tremolo picking yang merajai trek ini dan seterusnya. Ini mengingatkan saya kepada Darkthrone di era Transylvanian Hunger, kecuali dengan kualiti rakaman yang lebih kemas, jelas dan bukan berulang-ulang sampai habis. In fact, saya fikir sound mereka adalah antara Darkthrone dan Necrophobic yang cold, distant namun cukup catchy untuk dilayan. Trek ketiga pula paling bermelodik dari segi arrangement dengan clean guitar di bahagian intro disusuli barrage of massive sound daripada gitar dan dram yang menggila buat anda terasa nak hayun kepala. Penutup EP ini kembali seperti trek pertama, clean gitar dengan sedikit treatment reverb memberi feel yang sayu dan sepi.
Lunar/Solar pada saya berjaya membawa feel pagan yang sepatutnya tanpa perlu bergantung kepada folk instruments (ni yang selalu saya jumpa la) selain menulis Black Metal yang cukup tight dan berdinamik sekalipun barely 25 minit, membuatkan saya tak puas mendengar Lunar/Solar. Anda perlu layan EP ini jika anda jenis suka Black Metal dengan feel Pagan bermelodik.
Lunar/Solar kini terdapat dalam format CD dan muat turun digital
FFO: Necrophobic, Darkthrone, Nokturnal Mortum