A Stick and a Stone – Versatile [Full Length, 2021]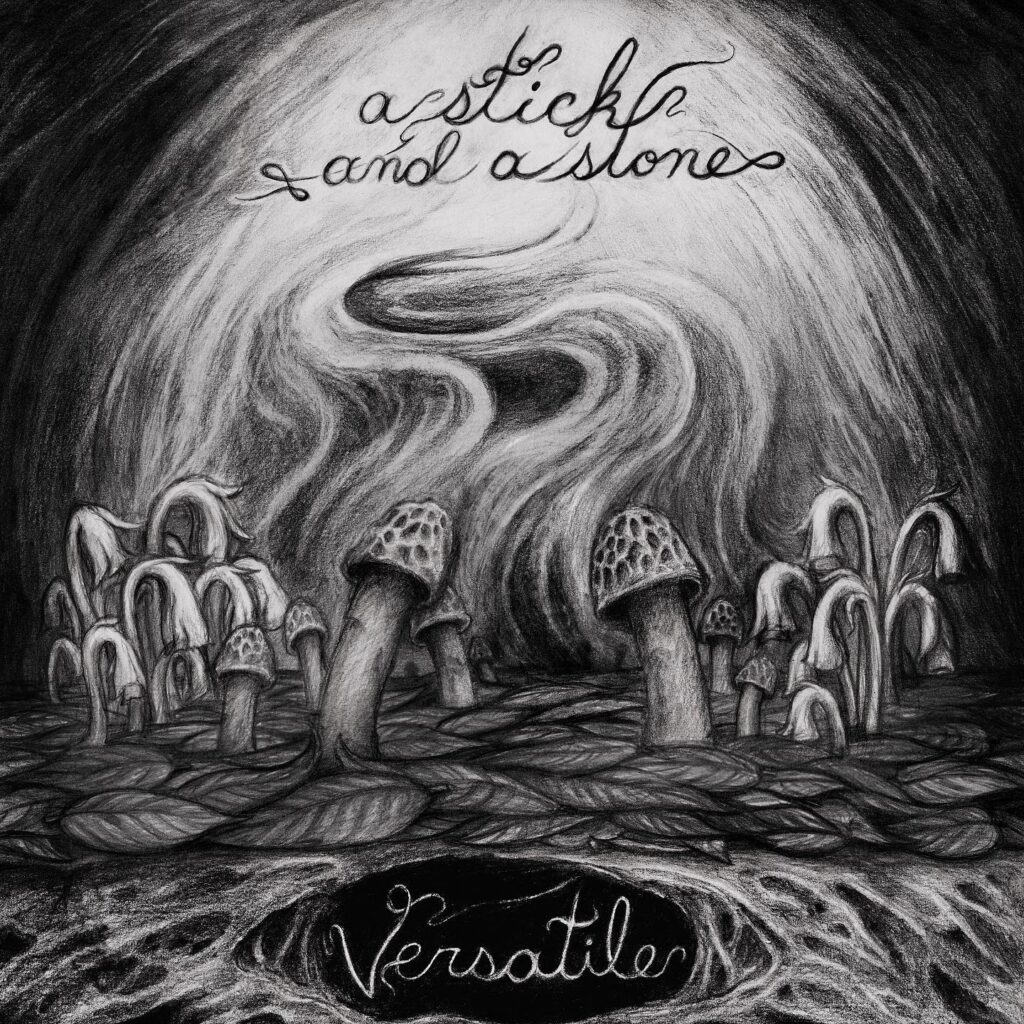 Saya menyukai apabila artis tidak stick pada satu stail dan sebaliknya memilih untuk berada di grey area. Ini bukan saja menunjukkan kemampuan si pemuzik untuk kekal fluid dan mampu flex ke mana saja mereka inginkan. A Stick and Stone is exactly like that. Memainkan somewhere in between Avantgarde, Psych Folk, Darkwave dan Ambient, A Stick and a Stone (selepas ini A Stick…) melalui albumnya Versatile yang diterbitkan Anima Recordings menghidangkan perjalanan muzik yang melankolik, hazy, uplifting dan mysterious.
Versatile menawarkan 11 trek yang membawa anda ke pengalaman audio yang perlahan, brooding dan terasa dekat dengan alam semula jadi. Penggunaan instrument muzik yang eksotik dan nyanyian yang somewhat ghostly tambahan pula dengan diselit field recordings membuat saya antara terpesona dan seram sedikit. A Stick… sebenarnya menggunakan banyak instrument yang saya kira aneh seperti crystal glass, pump organ, percussive branches dan banyak lagi yang enhance the album experience.
Dengan sound yang sebenarnya laidback (saya penat minggu ni telinga naik pekak dengar releases Metal), saya menghargai feel yang disampaikan, terasa minimalis dan folk-ish, terutamanya gesekan cello yang terasa seperti berada dalam dunia yang berbeza daripada realiti. Saya perlu memuji vokal Elliott Miskovicz yang mendayu, kadangkala terasa merayau-rayau dalam emosi, ada masa terbawa-bawa sampai naik serak. I have to say there is so much passion and force behind it.
Versatile adalah terbitan… well, okey saya ada masalah nak kategorikan muziknya, namun saya menyukai feel yang dibawa. Jelas sekali mempunyai direction folk, darkwave dan ambient, Versatile mempunyai kualiti rakaman, songwriting dan feel yang bagus untuk appeal kepada para pendengar genre ini.
Versatile kini terdapat dalam format kaset dan muat turun digital.
FFO: Chelsea Wolfe, Emma Ruth Rundle, Crosby Morgan, Korouva