Purbawara – Shaheed War [Single, 2021]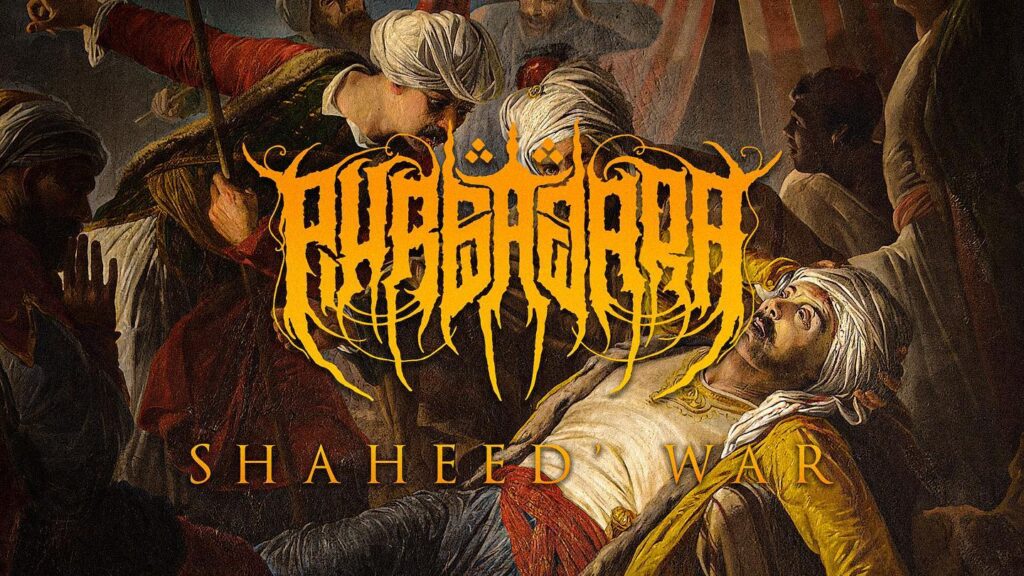 Unit Symphonic Black/Death Metal Malaysia, Purbawara baru sahaja mengeluarkan single 'Shaheed War' yang merupakan single ketiga daripada album akan datang mereka berjudul 'Withering' yang masih dalam pembikinan. Single ini adalah selepas World of Nifaq dan Servants of Alamin dikeluarkan yang nyata masih kekal dengan formula dan stail yang serupa; a healthy balance of melody and brutality.
Shaheed War mempunyai feel seperti Fleshgod Apocalypse, Shadow of Intent, Drown in the Abyss and Dimmu Borgir digaul mesra dalam satu trek. Dengarkan saja sound mereka yang chaotic hasil gitar yang percussive dan dram yang grinding, diawangi keyboard works yang majestic serta glorious, dilengkapkan dengan rejaman shrieking vocals bagai pecah tekak. Semuanya disempurnakan tema yang religious bersandarkan sejarah dan keadaan semasa. I think it's pretty sick. Satu masalahnya adalah Shaheed War adalah terlalu pendek dengan sekadar mencecah 3 minit. Tak sempat panas badan dah setel, apa ni. Tapi tekaan saya, ini adalah preview of better things to come. Saya (dan pendengar lain juga) mengharapkan album Withering nanti kita akan berpesta dengar sampai berterabur tulang belakang, because Purbawara have what it takes to be a strong force untuk scene Malaysia.
Shaheed War kini terdapat dalam format streaming digital.
FFO:  Fleshgod Apocalypse, Shadow of Intent, Drown in the Abyss, Dimmu Borgir