Ghost Bath – Self Loather [Full Length, 2021]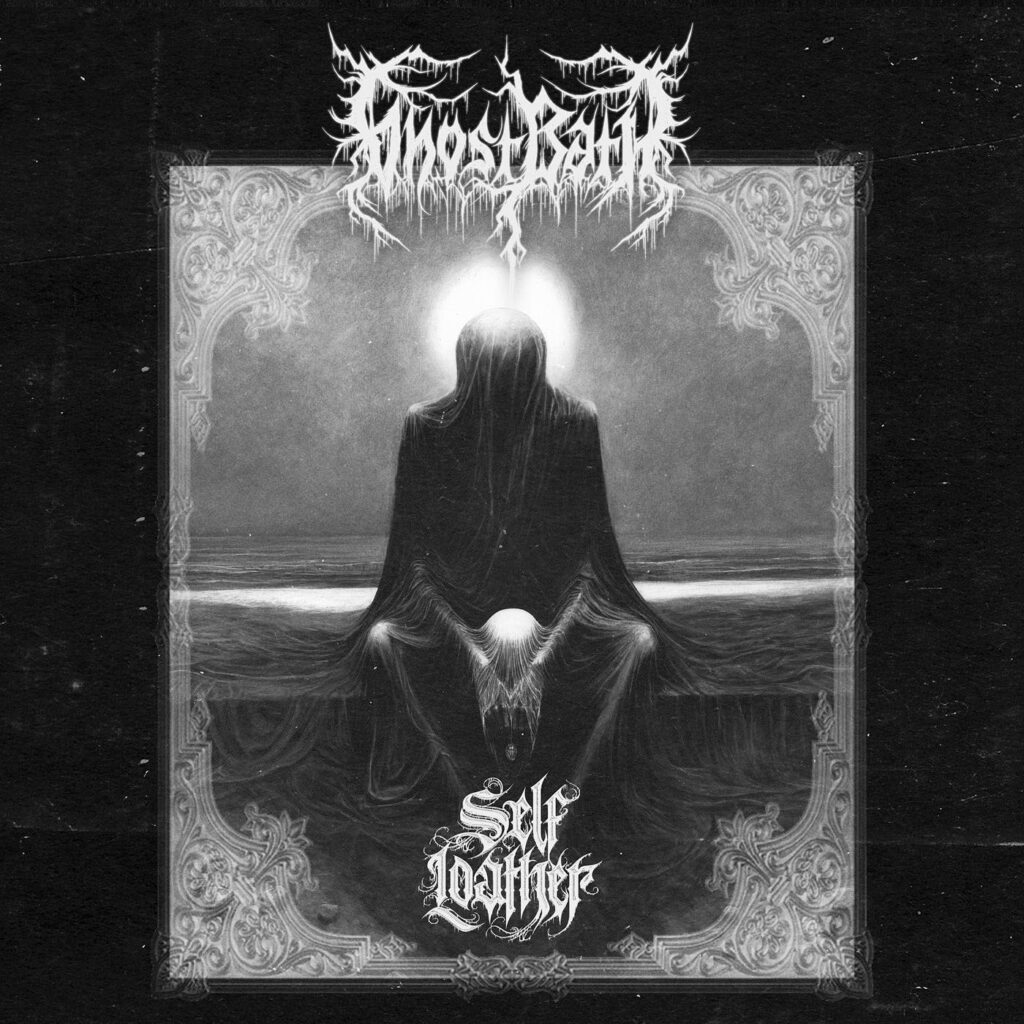 Aku meluangkan halwa telinga dalam beberapa minggu ini mendengar rilisan terbaru Ghost Bath, Self Loather yang terbit melalui Northern Silence Productions. What an amazing record honestly. Follow up from their 2017 released, Starmourner, rasanya Self Loather went a little bit heavier. Drums dan guitar yang lebih berat kedengaran. Terdapat juga sisipan breakdown seperti dalam lagu Sanguine Mask, yang juga merupakan favorite track aku selain Convince Me To Bleed di permulaan album.
Cuma satu keajaiban pada aku untuk album ini ialah, kekurangan vokal pontianak mengilai yang boleh dikatakan sinonim the Ghost Bath. Walaupun terdapat beberapa bahagian yang boleh dikira mengilai, ianya tidak sama dengan rilisan terdahulu mereka. Jeritan vokal Dennis Mikula pula keseluruhan nya lebih kepada jeritan standard band Black Metal dan a few low guttural growl. Manakala gitar tetap konsisten memainkan riff-riff yang melankolik Blackgaze bergaul stail Black Metal yang sinister.
Namun perubahan ini tidak terkesan untuk aku enjoy Self Loather. Guitar works dan arrangement lagu masih lagi Ghost Bath pada dasarnya. Sound production kalau tak setaraf dengan Starmourner, maybe actually better. Album ini memang solid dari track pertama hingga akhir. Tak tahu kenapa in some way juga membuatkan aku teringat ketika pertama kali mendengar Moonlover.
Self Loather kini terdapat dalam format CD, kaset dan muat turun digital.
FFO: Deafheaven, Austere, Numenorean, Happy Days, An Autumn for Crippled Children