Brainstew – Emosional [Single, 2022]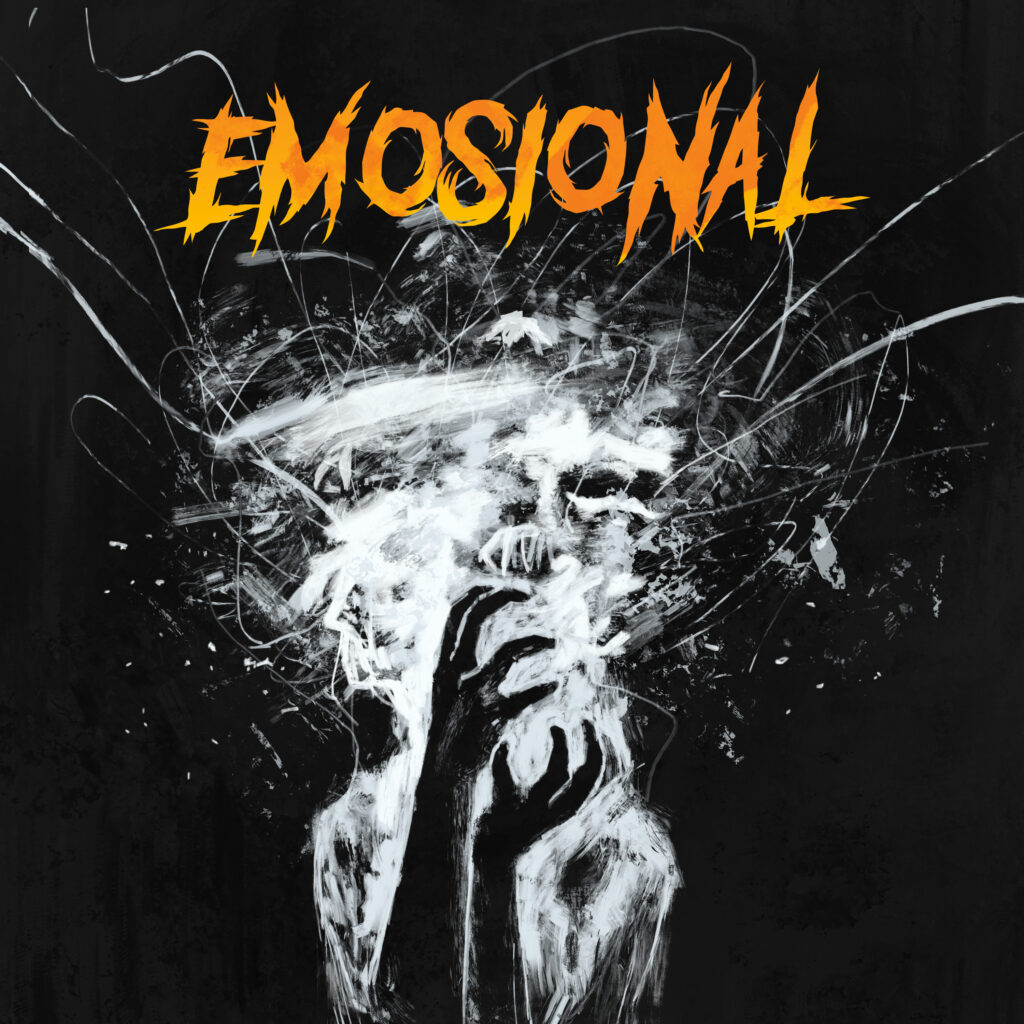 Unit Pop Punk dari Johor, Brainstew telah mengeluarkan single terkini mereka berjudul 'Emosional'. True to its name, ini adalah trek yang bertempo sederhana namun disampaikan penuh perasaan. Trek yang berkisar tentang bangkit semula daripada kegagalan dan pasrah menerima ujian hidup ini. Takkan tak beremosi pulak ye kan.
Emosional dibuka dengan permainan piano/keyboard yang mencadangkan feel yang hening sebelum kesemua instrumen lain masuk. Emosional terasa ringkas dengan permainan gitar yang cukup-cukup sahaja tanpa perlu pergi laju (tidak seperti kebiasaan band Pop Punk lain) dengan vokal yang melontar lirik yang seakan melepaskan perasan kecewa terbuku lama di dada, justeru kedengaran emosional. Solo gitar yang simple dimainkan sebelum ke penghujung lagu. Emosional terasa seperti slowed down Pop Punk. In fact, Emosional lebih cenderung kepada gaya Ballad yang dimainkan oleh band Pop Punk. Namun ia bukanlah jiwang leleh yang buat jiwa mana-mana mat rock naik angin bila mendengar lagu yang whiny, sebaliknya bersifat introspective yang membangkitkan keinsafan.
That being said, saya tahu ini kali pertama saya mendengar Brainstew, namun saya sebenarnya memasang expectation yang Emosional lebih ballsy, terutamanya daripada segi permainan. I know it's somewhat a Ballad song, but maybe push it a bit more with better dynamic. You can sing about being sad but can also go creative with the execution. Jika ini mencadangkan pertukaran sound daripada Brainstew, saya berharap keluaran seterusnya akan lebih elok kualitinya.
Emosional kini terdapat dalam format strim digital.
FFO: One OK Rock, My Chemical Romance, Bunkface